Looking for the best bridal dress? Myuganda brings you the leading dealers in quality bridal dresses and attires for all kinds of parties and ceremonies. As parties become part of Uganda culture, dressing smart and admirable is a dream for every one intending to have a party. There are different bridal dresses that have been brought on market both on line and direct from sales men in all parts of the country. Among the popular wedding gowns on sale include mermaid cut, ball gowns, and sheaths each of which looks unique in it's way for a specific body shape. While choosing the type of gown to put on, brides are reminded to consider the shape of their bodies in relation to their tastes and preferences since different dresses appear smarter on different body shape. Concerning make up, bride's need a natural soft make up that will blend with their color and give them natural looks.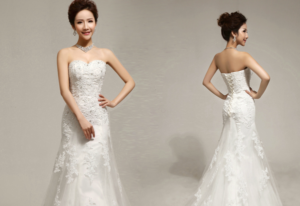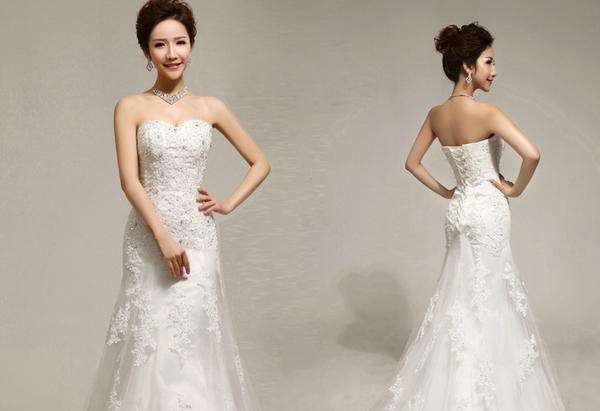 The leading dealers/suppliers of bridal dresses in all parts of Uganda include the following:
Unik bridals (bridal shops)
Located at Namaganda plaza P.O Box 33110, luwumu street Nakasero Kampala, Unik bridals are the leading suppliers of all types of wedding and kwanjura gowns in the country. They both sell and hire first class gowns at a negotiable price. Payments are done in cash, credit card or by mobile money they operate Monday to Friday working from 8:00am-6:00pm.
For more details, Contact them on: +256 312 291 285
Sister's bridal shop
These are located on park royal arcade top floor shops#18B/2b/3b on plot 83/85 Kampala road opposite Fido Dido. You can also find them in Namugongo first floor, shop #B11, kyaliwajala Road, Namugongo. Sister's bridal shop sells wedding gowns, changing dresses, brides maids dresses alongside makeups at affordable prices.
For more details, contact them on
Phone:
+256 772 586 133/+256 414 230 126 in Kampala or
+256 772 586 133/+256 414 230 126 in Kyaliwajala road
Bridal paradise
These are located on rainbow arcade shop No.12, P.O.Box 37112, Uganda Kampala specializing in wedding business activities.
Contacts: +256 4514 665 837
Today's Bridal Boutique
Located on Agip house Kampala road P.O.Box 30510 Kampala, today's bridal boutique offers you the best attire for your party.
For more details, Contact them on
Phone: +256 772 498 860
Mobile phone: +256 782 338 202/ +256 771 818 526
David's Bridal Wear
These deal in wedding wears for both men and women. They are located on plot 18A George street Nakasero Uganda
Contact them on: +256 414 577 143
For decoration, hiring tables, chairs and other things related to the organization you can reach out to the following:
Tyler events and systems
Based in Nakulabye Makerere hill road, P.O.Box 154 srt Kampala, Tyler events and systems specialize in hiring tents, tables, and chairs, outside catering, audio and visual sound systems. For more information,
Contact them: +256 757 978 410 or +256 786 912 809
Design world by phiona
These are located on Mbogo road-kiira Kampala dealing in interior and external designs, decoration, art and design.
Contact them on: +256 776 090 707/ +256 773 259 252.
Glitter events & Consultancy
Located in Luzira at italaluminium complex, they deal in event decoration, first class lighting, corporate function, table clothes, centerpiece and chair covers.
Contacts: +256 778 922 720
Mobile: +256 778 922 720.
To deal with the leading suppliers of your bridal dresses, make up and decoration, use some referrals who have ever done these parties before. Similarly, you can check online and for options from which you will choose your favorite.