Just like travelling to any new destination, travelers to Uganda especially for the first time require specific information to ensure a peaceful stay in the pearl of Africa. Whether you are a traveler, business person, an investor, researcher or looking for citizenship in the Pearl of Africa, My Uganda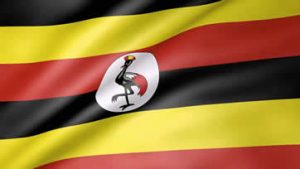 brings you all the detailed information you may require. We bring you the contacts and addressees of government agencies to assist you in all ways. A traveler has a choice which agency to contact depending on which information he/she is in need of. The Agencies include among others the Uganda Wildlife Authority if you are interested in tourism and conservation or being part of a wildlife safari. The Uganda Tourism Board(UTB) assist you in marketing and developing new products which are tourism related. The Uganda investment Authority assist yo with all investment plans, knowledge and basic information about tourism. The Uganda Revenue Authority (URA) is responsible for collecting taxes and registering of tourism companies which ensure smooth flow of business.
Regarding how to keep in contact with your people, My Uganda brings you the leading telecommunication companies which ensure smooth your smooth communication with your people in all corners of the world. The telecommunication companies in Uganda include Airtel Uganda, MTN Uganda, Africell, K2 all in Uganda.
If you are a business person, My Uganda introduces you to the Uganda national Bureau of standards (UNBS) which is responsible for checking and approving all products before they are put in market. After approving your products, UNBS gives you a license which allow you to sell your products with out any limitation.
If you are interested in saving some money for future use, you need to contact the national social security fund (NSSF)who will keep your money safely. Saving with NSSF is the best way to prepare for your retirement when you money will be given to you at an old age or to your family members in case of death.
In conclusion, My Uganda is a one stop centre for all the information you need about Uganda. Contact our site for detailed news about business, savings and investment among others in the Pearl of Africa.