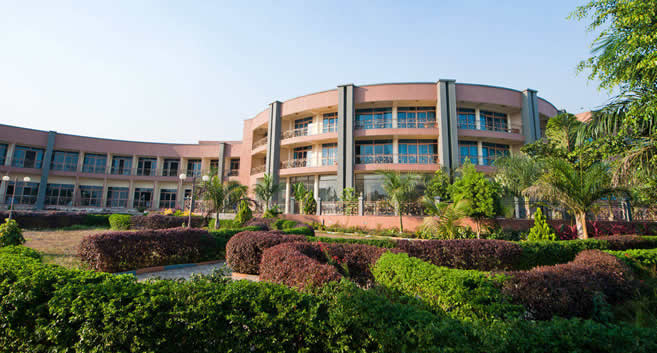 Staying in a safe comfortable place is everyone's desire on their uganda safaris to all parts of the country whether in towns and villages. My uganda brings you leading hotels and lodges in all parts of Uganda serving you with excellent services. Presently luxury and budget hotels, lodges, restaurants, motels, resorts and inns, which offer high quality sleeping and catering services, have transformed Uganda making it a best place to stay. Whichever corner you travel to in Uganda, you are assured of excellent services at affordable rates. The prices vary based on the location of the premise, target customers and the class of services. The leading hotels in Uganda include:
Kampala Serena hotel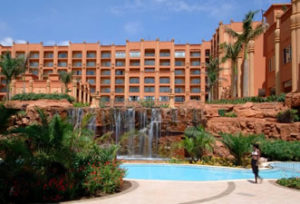 This is a five star hotel located in Kampala city center. Kampala Serena is a beautiful place with decent rooms worth staying. Staff is professional, welcoming and fast in service delivery. The rooms are divided into executive, business suit, executive suites, royal suite and the Bambara resident's lounge. All food staffs and drinks both local and international are served at the restaurant and bar 24 hours. The hotel has a total of 152 rooms each of which has a satellite TV, air conditioner and voice-mail., private balconies and terraces, complementary newspaper, shaver sockets, slippers and hair dressers among others.
Sheraton Kampala Hotel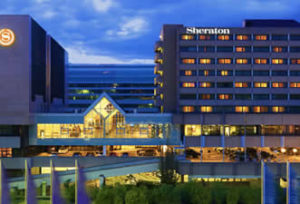 This is a five star international hotel in Kampala city center just 45 minutes drive from Entebbe international airport. The relaxed ambiance and the welcoming staff at Sheraton hotel make you are in home outside home. The hotel is on the slopes of Nakasero hill with a total of 236 rooms, which are self contained. 112 of these rooms are classic, 51 executive rooms, 37 club rooms, 30 suites, 21 diplomatic suites and 3 presidential suites which are well furnished and offer quality services. Wife Internet is available in all rooms along with satellite TV, and free bottled water. All bathrooms have separate bathtub and shower, hair dryer, bathrobes and slippers, bathroom telephone and makeup/shaving mirror. The room amenities include fresh flowers, sprinklers, welcome gifts, wakeup services and free local newspapers among others. Book with Sheraton hotel Kampala and enjoy your stay.
Grand imperial hotel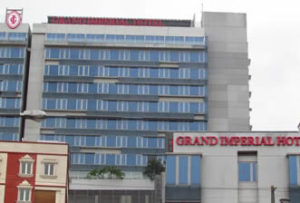 This is so far the oldest hotel in Kampala, which started operations in 1988. The hotel rooms include 2 imperial suites, 2 family suites, 3 executive twins, 17 executive doubles, 24 deluxe twins and 55 deluxe doubles. All rooms are self-contained, with Wi-Fi Internet, satellite televisions, private balconies and terraces. The restaurant and bar are excellent servicing you with all local and international foods and drinks at all times. Professional and caring staffs are there to offer you what you want at all times. Stay at grand imperial hotel and feel at home.
Protea hotel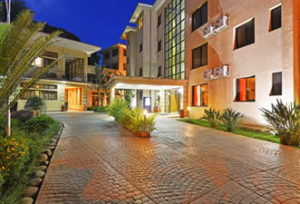 This is a five star hotel in the Kololo a suburb of Kampala city center. The hotel is under the protea hotels having a total of 59 luxury rooms, and 11 standard suites all with satellite TV s and air conditioners. For those interested in meetings and conferences, Protea has 3 boardrooms and 1 meeting room, which accommodate 20 people each. The conference room has a seating capacity of 75 to 200 people. Internet is available and very fast. Other services in the hotel include babysitting, currency exchange, airport shuttle, valet services and elevators among others. The rooms provide you with spectacular views of Kampala city, which is a great experience.
Hotel African Kampala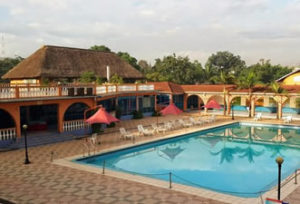 This is one of Uganda's top hotels well known for its convenient location in the central business district and luxury class services. Hotel Africana has a total of 252 rooms each with a separate living room, spa tub, satellite TV service, hairdryers, dressing mirrors and a private garden. Room services such as wakeup calls and laundry are provided 24 hours and the staffs are very welcoming. The conference room has a seating capacity of 279 people and there is free wireless Internet. Wedding services are also available at affordable rates.
Lake view resort hotel Mbarara.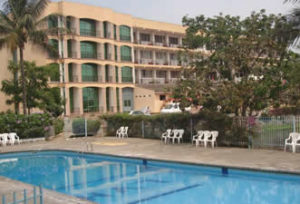 It's a luxury four-star hotel in Mbarara offering you with a variety of free and cool breeze trail. The hotel has 70 rooms each of which has spectacular views of Mbarara city and the on going activities. The rooms have air conditioning services and are all self contained with bathrobes and satellite television with all local channels. It is the best place to sty for visits to lake Mburo national park. Rooms are divided into deluxe single, deluxe double, executive suite, twin room and family cottages. The hotel has conference center for meetings, hair salon, swimming pool, health club and a business center.
Acacia hotel Mbarara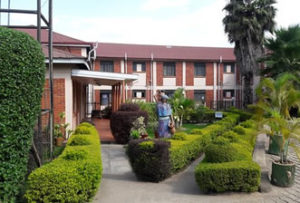 Situated on Mbarara high way, acacia hotel is the best place to stay. There are 40 self-contained rooms, which are doubles, singles, twins and family cottages accommodating all kinds of travelers. Service delivery is excellent and staffs are professional. Each room has a television with all local channels, private balcony, eating area and in room services at all times.
Hotel Le petit Village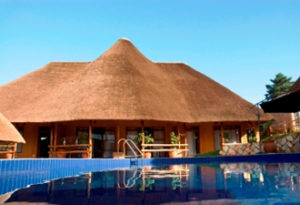 This is a wonderful luxury hotel to stay situated in kabala gala a Kampala city suburb suburb of Kampala city. The hotel is a very beautiful, spotlessly clean, quiet place offering you excellent services delivered by very kind, welcoming and helpful staff. The swimming pool is amazing with conducive weather for those who like. Also, the hotel is good for meeting and conferences with enough eating capacity.
Mweya safari lodge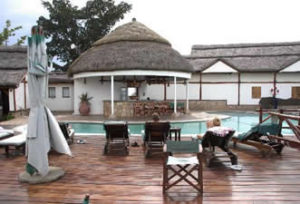 It's a luxury home in the heart of Queen Elizabeth National Park in Mweya peninsular offering spectacular views of kazinga channel. A stay at Mweya is an opportunit5y to see various animals such as herds of elephants, hippos, buffalos, Uganda kobs, warthogs and waterbucks among others. Interestingly, some animals gather in the compound of the lodge, which make it so interesting. The rates start from $240.
Igongo cultural center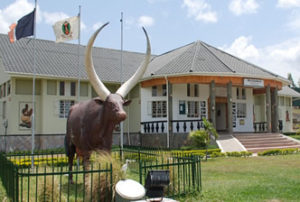 While travelling to or staying in Mbarara, igongo cultural center is the best place to be. The establishment is both a hotel and a cultural center serving you with quality foods, drinks, comfortable beds and detailed information about Ankole culture. The interior of the hotel is very tastefully decorated and the service delivery system very friendly. Igongo is just 15 minutes drive out of Mbarara town and it's worth staying. There are 22 rooms both self contained, a restaurant and bar open 24 hours.
Paara safari lodge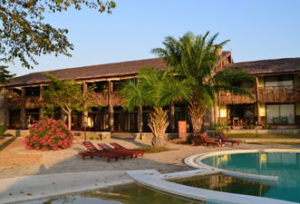 If you want to have a break away from the city, paara safari lodge is the best place for adventure, comfort and relaxation on Uganda safari. The lodge was established in 1954 under the management of Marasa Africa situated in the heart of Murchison falls national park. Paara is one of luxury facilities in northwestern Uganda providing travelers with excellent catering and food services especially for travelers to Murchison falls national park.
White horse inn kabale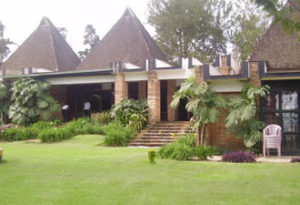 Situated on Makanga hill, white horse inn is a luxury hotel in Kabale district off kisoro highway. Clients are served with an optimum blend of superb cuisine both locally and internationally delivered by professional and welcoming staff. On your gorilla safari to Bwindi impenetrable forest or after, relax and chill at White Horse Inn kabala before you continue with your journey.
FOR BOOKING AND DETAILED INFORMATION ABOUT UGANDA HOTELS AND LODGES,CONTACT info@myuganda.co.ug