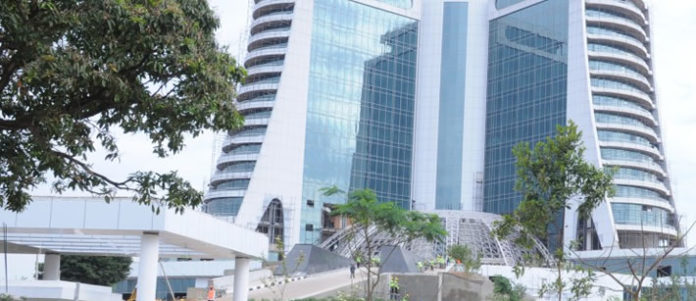 On 2nd October 2017, Ugandans were filled with great joy and excitement with the opening of another five-star hotel "the pearl of Africa" on top of Nakasero hill. The new hotel is undeniably an added blessing for Uganda and other international travelers coming on Uganda safaris. Pearl of Africa hotel has increased on the number of luxury hotels in Kampala and Uganda assuring travelers with excellent catering and food services at affordable prices. The hotel is a member of Carlson Rezidor hotels and is the second hotel operating in the whole of Africa among the Quorvus collection hotels in Africa.
The new established was started way back in 2006 until 2nd October 2017 when it was officially opened to start its operations to provide quality food and sleeping services for all travelers on Uganda Safaris hence promoting Uganda's tourism industry. The hotel has a total of 296 rooms divided into singles, doubles, twins and family cottages hence accommodating different kinds people whether solo, group or family tours.
For dining services, pearl of Africa has an all day operating dining restaurant, and a sports bar. All foods and drinks at a local, national and international level are served by high professional staff at all times with smooth service delivery. If you want to work out, Pearl of Africa Hotel has a private membership to the gym, spa, an indoor swimming pool, and children's club, out door swimming pool. For sports, there is extended tennis ground, volley ball courts, pool, and squash which all keep clients fresh to enjoy the beautiful Kampala.
For those who plan business meetings and conferences, pearl of Africa hotel is the best place to be. The establishment has 9 meeting rooms, 2 boardrooms and a business center providing business travelers with enough comfortable place to meet. Rezidor Hotel Group is known for successful operations of hotels and is member of the Carlson Rezidor Hotel Group in partnership with the Aya Investment Group. The first class hotels in Uganda offering travelers with excellent services make Uganda indeed the pearl of Africa.
Book now and enjoy your stay at the "Pearl of Africa Hotel".