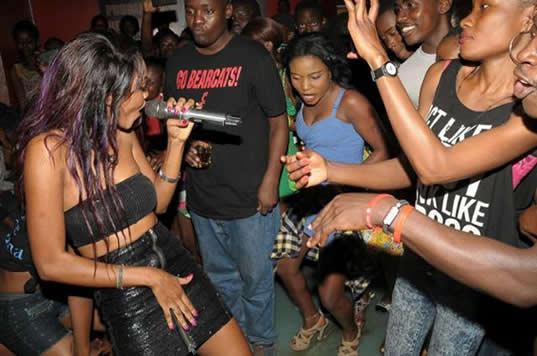 Top clubs & Pubs in Kampala
Nightlife is all you need to refresh your mind after a tiresome schedule. After a long time of work and travelling, everybody needs a free time to chill, relax, and hangout with friends. No matter how busy you may be, a free time is surely recommended once in a while for a health mind and body. You may be wondering what nightlife entails if you have never been there before but the whole night is all about having fun, free and happy. The experience is full of drinking, eating, dancing, jazzing and spending time together with friends and fans. Much as all activities can be done in the daytime, there are those that become more fan at night. Nightlife is good for movie watching, comedies and concerts among other activities. To ease and ensure enjoyable nightlife in Kampala, several nightclubs have been established in different pats of the country all aimed to make you relaxed and happy in your free time.
Different people from wherever come to have fun hence the best place to meet and interact with new people. Expect to meet different people men and women mostly in their early 20's to 45 years enjoying time. You will enjoy the traffic free streets of Kampala unlike day times, which are associated with crowds and traffic jam all over. For travelers, night life is always done at the end of a safari may be from gorilla safari in Bwindi impenetrable forest national park, mountain climbing or else a game viewing safari in any of our savannah national parks. Nightlife is best for chilling as travelers prepare for their return flight the next day and hence highly recommended. Customers are assured of their safety and their properties cause all hangout places are guarded by the armed police and other security people. The top hangout places/clubs in Uganda include among others:

Club Ambiance
Located on plot 11211 Bakuli hoima road Kampala Uganda, club ambiance is the best place to enjoy nightlife. Those who have been there before have confessed how relaxing and refreshing the club ambiance is. The place is undeniably beautiful both in and out with good aeration which all refresh your mind. The place has comfortable seats and well-experienced staff that are kind, caring and ready to serve at all times. All drinks and snacks are at your disposal at relatively good prices. Different kinds of music are played both slow and fast which keep you a wake and lively all the times. Club ambiance has enough parking space and customers are well assured of their safety and their property. For details, Call +256 705 818593

Club Amnesia,
If partying is your hobby, club amnesia is your place to spend a night. The club operates five days a w3eek and each night is an experience of its own kind. Fortunately, the club offers excellent serves at affo9radne rates hence the best place foe the average people, the middle class and high-class customers. For all the days that the club operates, something new and unique is expected. Customers are assured of a live band for three hours, Wednesdays are for the ladies who perform different songs and dances, Thursday night is dedicated for the urban campus which is mainly attended by students form different universities whereas Friday is a special day which mots people call it office after party, here people are retiring to the weekend and out of office hence the best time to relax and chill. Saturday, is a day for anything, it comes as a surprise for customers that something they didn't expect is performed and they end up very happy.custome4rs are cautioned to be responsible foe themselves avoid any fights and guard their properties very well. CCTV cameras have been installed all over to ensure security of their staff, customers and their property. Good looking, loving and kind staffs are available all times to serve you with all necessary drinks and snacks. For details, call +256 705 818593
Nyondo Club
Located along Entebbe road in Najjanankumbi, Nyondo club offers it you need to relax, chill and refresh your mind. The open windows allow you to view the neighboring communities as well as the convoys heading to beaches in Entebbe and Entebbe international airport. Music is very good with up to date DJS who play all it to sustain and exceed your expectations. Different activities take place on different days, which include ladies night on Wednesday; private parties like birthday parties on Tuesdays, old school functions every Friday and Saturdays are for carnivals. Experienced Waiters, waitresses and bar attendants are ready to serve you fully. For details, call +256 705 818593

Club Guvnor
Also known as Kampala's premier nightspot and Uganda's finest nightclub, Club guvnor is the best place to go. Located on the 1st street industrial area 10977 Uganda Kampala, club guvnors is the leading nightclub for relaxing and chilling. The hot an lively music played all night keep all customers in good moods despite ones' stress and problems, different artists are hired to make you happy all times. Different foods are served at fair prices. Call +256 705 818593 for more details
Conclusively therefore, enjoy anightb livisit one of the leading clubs in Uganda, enjoy a night life in Kampala rewarding you with a memorable experience.