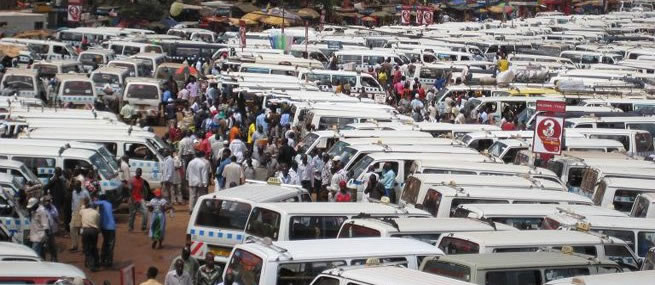 Traveling to, from and within uganda is very safe and quick. There are diverse means of transport with which you can reach out to all parts of the country. The country is bordered by Kenya in the East, South Sudan in the north, Tanzania in the south, Rwanda and Democratic Republic of Congo in the west. Despite the country being land locked, connecting to and from Uganda to the neighboring countries or even far more countries is quick made possible by various means of transport available.
Air transport
Flying to and from Uganda is very easy. Entebbe is the international airport of Uganda situated roughly 40 kilometers from Kampala the capital city. Flights such as Rwanda air, Kenya airways, Ethiopian airways, KLM, British airways, Egypt air, Tanzania air, KLM, Sabena, South African airways, and the emirates fly to and from Entebbe. This makes it simple for travelers from all over the world to reach Uganda and enjoy all it offers. Presently, Entebbe international airport is under expansion and renovation, which has improved its capacity to an international standard. More still, there are domestic flights from the airport connecting to various sites within Uganda, these include a flight from Entebbe to Kisoro and Kihihi air strips (Bwindi impenetrable forest national park), Mweya airstrip and Kasese airstrip (Queen Elizabeth national park), Pakuba airstrip and Chobe airstrip in Murchison falls national park and finally Apoka airstrip in Kidepo valley national park.
Road transport
This is the mostly used means of transport within Uganda. Public roads connecting to different destinations have been constructed and rehabilitated making transport to all parts of the country so easy. More still, road transport cross over borders to the nearby countries such as Rwanda, Kenya and Tanzania. Road transport involve the use of:
Public buses
These buses are meant to travel long distances such as a whole day. These mainly link to remote areas such as to national parks, game reserves and other areas situated far from the city. More still, these buses carry a big population of people approximately 70 and always drive at a terrible speed due to the long distances to be covered.
Taxis (Matatus)
These are meant to carry 14 passengers transferring from the city to the nearby villages. These Matatus always take people from one site to another and they always set off when full but drop and pick more people on the way. These Matatus carry a specific number of people in the city but normally exceed the carrying capacity when they reach in areas outside the city.
Special hire vehicles

These are hired from car hire companies or even individuals meant to take travelers to a specific destination. Once a person has hires a car, the driver is not allowed to add other people except that very person or a specific group of people. A vehicle can be hired alone or with a driver depending on what a traveler wants.
Boda-Bodas
These are mainly found in towns and cities riding travelers for short distances probably within the city. Once you board a boda boda, there are no stopovers until you reach the final destination making it's a quick means of transport for people with limited time. However, boda bodas are expensive in comparison to the taxis.
Besides road and air transport,
water transport
is also used in Uganda. Here people cross over from point to another on water by the use of ferry, boats and canoes. This means of transport is mostly used by people surrounded by water bodies or by travelers interested in touring islands at the lake and other water bodies.
Railway transport is also used connecting travelers and goods to Kisumu in Kenya and Mombasa in Tanzania.
Walking by foot
This is also common in Uganda as people foot in city centers and villages. Most people are seen walking along main straights some of whom are carrying baggage. Serious walking is done in the morning and evening hours as people report to work and go back home. Footing is very free in all cities but travelers are always reminded to keep in their lane for pedestrians but reminded to be very careful while crossing.
In conclusion therefore, traveling to and within Uganda is very simple by different means of transport traveling to all parts of the country.