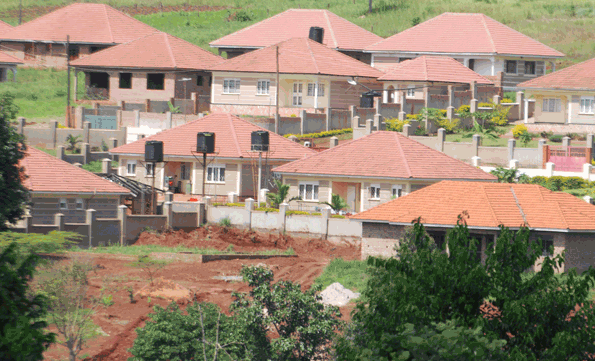 House Construction Companies In Uganda
Do you want a residential house, apartments, rentals, offices or any structure for business purposes? Owning a house has been made easy now days. Various construction companies have invested in constructing houses, which they sell off after. Construction is one of the most serious ventures that require time, energy, research, money and commitment. It's a task that requires accurate planning, a range of processes and activities before a structure is declared ready for use. Every construction of a descent good looking house must involve professional engineers who have extensive knowledge and experience regarding the original and quality construction materials and where to buy them so as to come up with a better plan at average prices. If you want to construct or buy a house, he/she should approach any company, tell them the kind of house he wants and require how much it can cost.. Alternatively, some construction companies make plans, buy land, and build houses and display it for buying. A customer chooses which house he wants depending on the amount of money he/she has. For the already constructed house, the price charged include land, building materials labor and off course their commission, which vary from house to house. In most cases, a construction company comprise of different professionals who work hand to set up a good looking and quality house.
In most cases, houses in remote areas are quite cheap compared to those in towns. Also, the prices charged depend on the size and quality of the house. Houses in remote areas are usually sold at a low rate compared to those in towns. If you have a dream house, it's better to buy your own land, and contact a trusted company depending on the references ad reviews to make for you a construction plan. The plan is drawn and the breakdown given to you to know the total amount of money you want. Before signing any contract with any construction company, endeavor to do extensive research about that company to avoid disappointments. We bring you a list of trusted construction companies in Uganda who use first class construction materials and have constructed some stunning buildings all over Kampala and other parts of Uganda.
Ambitious Construction Company Limited
Having executed projects worth millions of dollars ambitious construction company limited is a best partner to deal with. The company specialize in multi-disciplinary construction and engineering projects in Uganda and other countries out of Uganda. The company has several years of experience in constructing commercial and residential houses with keenness and professionalism. The company started its construction services in 1991. Building is well done by educated managers, engineers, finances and supervisory staff. Their engineering services comprise of office blocks made of sky scrapers and conference halls, residential premises mostly individual executive bungalows, banks, educational institutions like universities, colleges, industrial buildings and warehouses, church &auditoriums, shopping malls, concrete blocks manufacture and sales, health institutions like hospitals and health centers. They are located on plot 1 swaminarayan Nalukolongo p.o box 12452 Kampala Uganda.
For more details, contact +256 705818593
National Housing and Construction Company limited
These aim at increasing housing stock, rehabilitating houses as well as encouraging Ugandans to own homes in all parts of the country. Nhcc run several projects which include projects on sale, planned projects, privacy policies and archived projects among others. among the mortgages of national housing and construction company limited include housing fiancé bank, Barclay bank, standard chartered bank, DFCU bank, stanbic bank, tropical bank and KCB bank. NHCC, invest in building houses which they sell out after finishing. The customer is then required to come and purchase the house at negotiable prices. The customer is then given property details which include the sales agreement with details of the property or sale offer, copy of the valid land title, ground rent receipts in case of leasehold properties and photographs of at least four elevations of the building. Also, vendors are required to submit their details such as valid identification cards and 2 photos. These are located on plot 3/5 seventh street industrial area p.o box 659 Kampala Uganda.
Contact +256 705818593.
Stone Construction Limited
Located on block 397 kajjansi off Entebbe road, Kampala Uganda, stone construction limited is your best construction company. They specialize in construction and real estate, aluminum procedures, architects, borehole drilling contractor, building& civil engineering contractors, building supplies & materials, building re[pairs and renovation, ceramic tiles, sanitary ware &fittings, cement, ceiling &partitioning works, clay products, concrete products, drilling contractions, environmental management and waste disposal, quantity surveyors, swimming pools accessories and services among others. for details contact +256 705 818593
Kasthew borehole &water drilling co. Uganda
Located in colline house, suit no Pilkington road Kampala Uganda, kathew borehole and water drilling co;uga limited are the best people to construct for you. Contact +256 705818593 for more details.
In conclusion therefore, contact any construction company listed above, buy your dream residential house or rentals at affordable prices saving you energy and time involved in building.