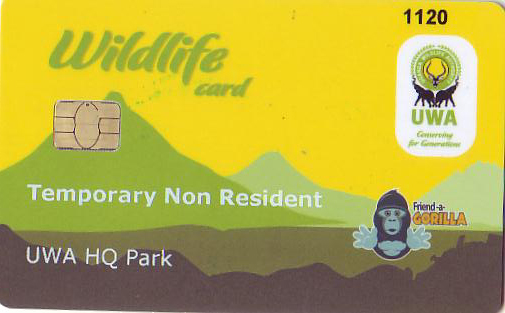 Amidst anxiety as Rwanda Development Board (RDB) doubling the price of the Rwanda gorilla permits from $750 to $1500, the Uganda Wildlife Authority (UWA) maintains Uganda gorilla permit prices at $600. Mountain gorilla trekking is the top attraction for countries – Uganda, Rwanda ad Congo and has seen large numbers of tourist flock the countries to catch a glimpse of the rare mountain gorillas in the jungle.
The UWA guaranteed all tour operators that they wouldn't be increase gorilla permit price for the next 12 months. According to the UWA executive director, "Mountain gorillas are one of the world's most valuable natural resources and their conservation is at the forefront of all of UWA's decisions. Allowing global travelers the opportunity to fulfill lifelong dreams to see these animals is key to their conservation".
Uganda is home to the highest number of mountain gorillas inhabited in 2 national parks both in south western Uganda. The highest number of mountain gorillas attract thousands of travelers coming for gorilla tours from all parts of the world. Bwindi national park has 13 habituated gorillas families spread over 4 sectors of Buhoma, Ruhija, Rushaga and Nkuringo. In addition Bwindi offers gorilla habituation experience where tourists get the opportunity to be unclose with gorillas for 4hours instead of the ordinary 1 hour. Another place to watch gorillas in the jungle is Mgahinga national park comprising of one habituated gorilla family. Mgahinga national park is also part of the 3 national parks of the Virunga conservation region also shared by Volcanoes national park in Rwanda and Virunga national park in Democratic Republic of Congo.
Uganda matins her price for gorilla permits so as to allow all types of travelers from budget to luxury to take part in a lifelong dream of seeing gorillas in their natural habitat. With a rise go permit fees, so may traveler will be left out! and yet mountain gorilla survival largely depends on the support and efforts of travelers who come to see those gentle giants in Africa.