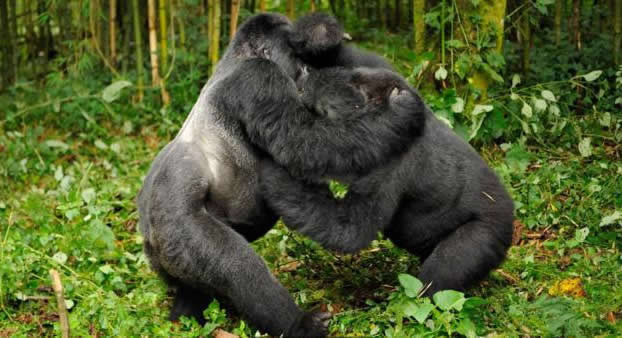 US publisher The New York Times has named Uganda among the top destinations to visit in 2020 in its article entitled "52 places to go in 2020." The travel magazine has ranked Uganda as the 30th best destination to visit on the list of 52 other destinations worldwide describing Uganda as a primates' capital and birder's paradise.
Bwindi Impenetrable National Park in the Southwest of the country is mentioned in the article as a renowned mountain gorilla sanctuary that hosts roughly half of the world's mountain gorillas.
The article points out that the resurrection of the country's carrier, Uganda Airlines last summer is helping to make its rich wildlife to become more accessible moving away from the shadow of Kenya and Tanzania that were previously the preferred destinations in the region for safaris
Here is what The Times wrote about Uganda
"A primates' capital and birder's paradise becomes more accessible".
"Landlocked in east-central Africa, Uganda has long been in the shadow of Kenya, Tanzania and other countries more popular with visitors on safari. But the "Pearl of Africa," with its own rich wildlife, is set to become more accessible, thanks to the resurrection last summer of the country's national carrier, Uganda Airlines. Uganda is one of the world's primate capital capitals, with 15 species (four of which are endangered) and the Bwindi Impenetrable Forest National Park, a renowned mountain gorilla sanctuary. The UNESCO World Heritage Site, in southwestern Uganda, is home to roughly half the world's mountain gorillas. The park's gorilla-trekking safaris limit contact to eight visitors per gorilla group per day, and proceeds from their trekking permits go toward conservation efforts and protecting the animals from poachers. The dense forest mountain park, which ranges in elevation between 3,810 feet and 8,880 feet, also features a scenic waterfall trail framed by ancient ferns and wild orchids, and is a birder's paradise, with 350 species of forest birds." Read the statement.
Other African countries on the list
Other African countries than made it on this list include Lesotho that was recommended to travelers for adventurous experiences, Egypt was pointed out for the Grand Egyptian Museum that is being built in addition to her ancient sites lie the tombs and the Pyramids of Giza. Others include Kenya for her beautiful volcanic mountain views, rich wildlife and glaciers that are steadily disappearing while Ethiopia's capital Addis Ababa was mentioned as a 2020 World Capital of Culture and Tourism.
The top 10 destinations on the list include the US capital Washington DC that came in the first position, followed by British Virgin Island, Rurrenabaque in Bolivia, Greenland, and Kimberly Region in Australia. Others are Paso Robles, Calif, Sicily Island, Salzburg, Austria, Japan capital Tokyo and Caesarea, Israel.