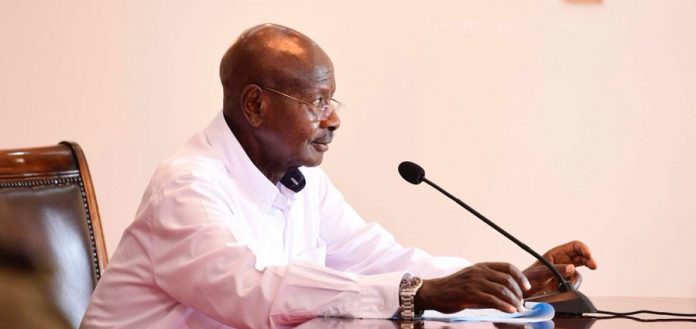 Uganda confirmed its first case of Coronavirus (COVID-19) late on Saturday when unidentified male, 36 tested positive at Entebbe International Airport following his return from a business trip in Dubai. The patient was identified as a resident of Kibuli in Kakungulu Village in Kampala. This meant Uganda had joined other regional countries like Kenya, Rwanda, Tanzania and Democratic Republic of Congo and other African countries that had confirmed cases of COVID-19 earlier
Following the confirmation of the first COVID-19 case in Uganda, President Museveni declared additional and stricter guidelines to the public in order to control further spreading of the pandemic in the country. As part of the new guidelines, the President directed the closure of all borders to both incoming and outgoing passengers. Airports were also directed not to allow passenger planes but cargo planes can continue operation. The president also cautioned Ugandans on using public transport advising them to avoid them and instead stay at home if they don't have their private means of transport.
The president also emphasized the need for Ugandans to stay vigilant while practicing control measures like hand-washing, social distancing, and places that were recently restricted like bars, churches and markets.
Earlier, the president had directed the closure of schools, places of worship, and bars for at least 32 days as a measure to prevent the spread of COVID-19 that has already ravaged other places around the world. All these measure came in addition to travel guidelines that have been set including stopping travelers from high-risk countries from coming to Uganda. Several quarantine places had also been set up to contain those who are suspected to be showing the symptoms of COVID-19. Other travelers were also advised to go under self-isolation for a period of 14 days.
Travelers were now subjected to forceful quarantine and at their own cost if they decided to go against the guidelines given before all travels were finally suspended. On Sunday President Museveni also suggested that the government is considering talking to owners of some schools that were recently vacated by students to allow some travelers to be quarantined from there.
There has been a public outcry among people who have been affected by the directives given by the president last week. These include traders who have been selling their merchandise in weekly markets who were stopped by the police from doing their business as measure of stopping the spread of coronavirus. Others include bar owners and their clients who were arrested over the same. Affected traders and business owners claim that they will unable to feed their families and cater for other expenses if they are not allowed to business where they have been getting income.
How is the COVID-19 situation globally so far?
On the African continent, the coronavirus pandemic has so far spread to 43 countries with only 11 countries unaffected so far. Over 1,000 cases have been reported around the continent while 37 have died already and 108 have recovered. Some of the most affected countries in Africa include Egypt, Algeria, and South Africa with each having over 200 cases so far.
Globally, Italy remains the most affected country in the world with over 50,000 cases and over 5,000 deaths. The global number of confirmed cases currently is about 337,000 cases, over 15,000 deaths while about 100,000 have recovered from COVID-19.