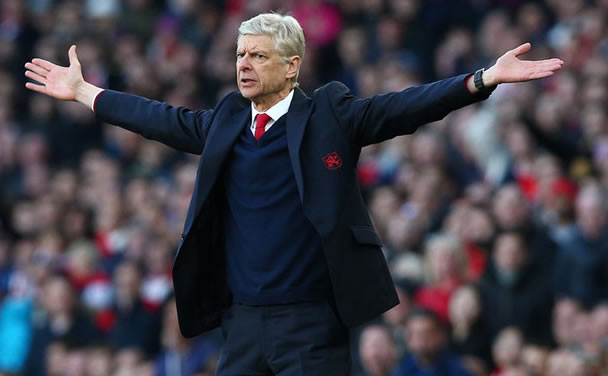 For arsenal fans in Uganda, we bring you the anxiety with in arsenal as the club awaits to appoint a new manager before the upcoming world cup. Following last month's official announcement by Arsenal manager Arsene Wenger that he will step down at the end of the season after nearly 22 years at the helm of the North London club, anxiety has continued to grow among all the stake holders at the club especially the fans about who the next manager could be. The 68 year old Frenchman who was appointed in the role in October 1996 finally came to a conclusion of his long tenure at Arsenal in April. This followed the club's poor run of form since last season evidenced by the club's failure to qualify for champions league football for the first time in more than 15 years. In addition to this frustration, Wenger has also endured constant criticism from Arsenal fans who have been coming to watch home matches with placards labeled "Wenger out"
Last week, the club's chief executive Ivan Gazidis told reporters that the club is working hard to fix the gap by appointing a new manager before the world cup kicks off in Russia in June this year. It is understood that the club has a long shortlist of candidates to replace Wenger and among the front runners for the seat include former Barcelona coach Louis Enrique, Juventus coach Maxmilliano Allegri, Carlo Anchelotti, club legend Patrick Vierra and Mikel Arteta. Other candidates that make the list include Monaco coach Leonardo Jordim, Celtic boss Brendan Rodgers and Germany coach Joachim Low.
It is reported that the club has already started negotiations with some of the potential candidates and Louis Enrique's name has been mentioned in relation to this. Sources have it that various factors are at the forefront in these negotiations and the major ones include the club's philosophy of football, transfer policy, manager's salary among others.
Well, as anxiety continues to fill many hearts of Arsenal fans around the world about the next manager, its remained to be seen who the successful candidate out of this big list will be to take Arsenal to the next level. Meanwhile, Wenger received a warm send off at home last weekend as he was given a guard of honor by the players on the pitch before the match against Burnley in their last premier league home game this season that ended in a 5-0 home triumph. There was also a send off ceremony at the end of the match in which Wenger gave an emotional speech to mark the end of his glorious era at the club.