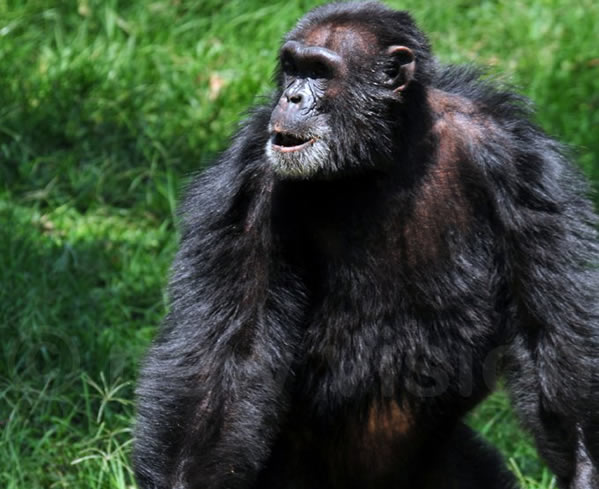 Uganda's Oldest Chimpanzee Zakayo Dies At 54 Years
Uganda's tourism sector was on 26th March 2018 evening dismayed with the loss of Zakayo,the oldest chimpanzee at the Uganda Wildlife Education center. Zakayo died at 54 years having lived at UWEC for the last 42 years as the most peaceful and exemplary chimp at UWEC and Uganda as a whole. His death came after three weeks of severe sickness that make the gentleman weak and powerless. For the three weeks, the sick Zakayo was under serious supervision by professional chimpanzee doctors who did everything possible to save Zakayo's life. According to the doctors, Zakayo died of stomach (chronic gastroenteritis) and regret the loss. Also, the doctor's report that zakayo's old age weakened his immune system making him so susceptible to all kinds of infections hence would be sickly all times. Zakayo was a unique creature with distinct characters. When zakayo lost his leadership for the chimpanzee troop at Uganda wildlife education center, the old dad nurtured other two alpha chimpanzees to take over leadership. Matooke was the first to take over leadership in unto 2013 succeeded by Aluma who has been a leader since 2013 until to date.
In his early years, Zakayi was abandoned by his unknown family which made it homeless wondering in Semliki national park until 10th June 1964 when a white man picked it and raised it in his home. As time went on, Zakayo became more aggressive and uncomfortable in a human home and was therefore surrendered to Uganda wildlife education center on 19th June 1976. Zakayo's story is so interesting, he was the first chimpanzee at UWEC who was put in a cage for visitors to see. At some times travelers would tease Zakayo by offering him alcohol and cigarettes to smoke, which made him very excited and happy.
Much as Zakayo had lost his leadership and dominance to the energetic ones, the old chimp attained high respect from the family, Zakayo who has now been a grand father retained the authority to instill peace and order in the family settling all the fights and misunderstands in the family. Also, zakayo would make sure all chimpanzees at UWEC entered and exited their cages at the right time.
The death of Zakayo is a great blow for Uganda tourism since he has been one of the key features to see on Uganda safaris. Uganda tourism board, Uganda wildlife authority, Uganda Wildlife education center and the entire pearl of Africa is in great sorrow for the loss of Zakayo.