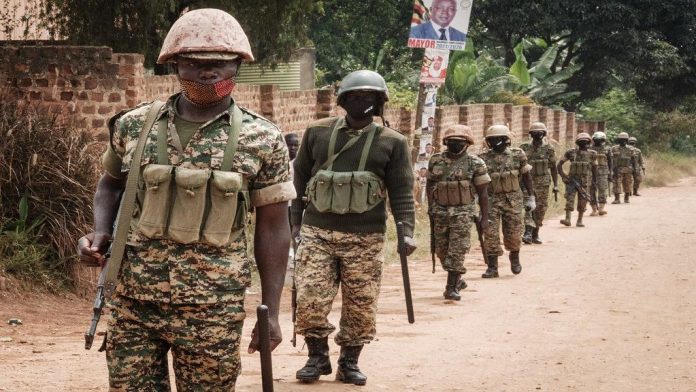 Following the recent bomb explosions in Kampala and Mpigi, Ugandans and foreigners who were planning to visit Uganda went into a serious panic mode. To make matters worse, the United States went on to issue a travel advisory alert to warn US Citizens who were planning to come to Uganda due to crime and terrorism.
"Reconsider travel to Uganda due to crime and terrorism. Terrorist groups active in Uganda have claimed responsibility for recent bombings in and near Kampala. While the attacks do not appear to have targeted foreigners, anyone one can be a victim of acts of violence," read a statement on the website of the US embassy in Uganda.
"Violent crime, such as armed robbery, home invasion, and sexual assault, can occur at any time, especially in larger cities including Kampala and Entebbe. Local police may lack appropriate resources to respond effectively to serious crime," the statement continued.
The embassy went on to advise those who decide to travel to Uganda to among others avoid demonstrations and large public gatherings, use caution when walking or driving at night, keep a low profile, stay in a safe location and carry copies of travel documents and leave originals at a hotel and have embassy contacts for assistance.
Terrorist threat in Uganda
Before last month's explosions Uganda had taken over 10 years without having any serious terrorist threat. The country had last been hit by terrorists in 2010 when over 70 people were killed in explosions at Lugogo while watching the World Cup final. Since then the country has been stable and peaceful.
Following last month's attacks, security has been beefed up in the capital Kampala and around the country especially in busy towns as well as mounting night patrols, road blocks and checkpoints.
Uganda's army, the Uganda Peoples Defence Force (UPDF) in collaboration with the government of DR Congo has launched military operations in eastern DR Congo targeting militias of Allied Democratic Force (ADF) who are accused to be behind the recent attacks.
The police has also made several arrests of the suspects who are believed to have connections with terrorists. Furthermore, security officials from the police, army and intelligence agencies have encouraged Ugandans and foreigners in the country to be calm and continue with their businesses as the security situation in Uganda is under control.
Current security situation in Uganda
The current security situation in Uganda is generally calm despite the panic caused by last month's bomb attacks. Activities including trade, tourism and transport are going on very well as security officials continue to assure citizens of safety. Apart from the military operations launched by the army in Eastern Democratic Republic of Congo (DRC) to counter and defeat the terrorist groups, all territories within Ugandan borders are peaceful.
Are tourists and foreign visitors safe in Uganda?
Despite the terrorist threats, tourism in Uganda is still going on smoothly and the country is continuing to welcome more tourists to come and explore it's amazing attractions. All national parks and other tourist destinations are open to visitors and the security around them is strengthened even the more since the attacks.
Tourism in Uganda

Uganda's tourism sector has significantly grown to become the country's leading foreign exchange earner. Thousands of travellers from all over the world visit the Pearl of Africa to explore its amazing tourist experiences ranging from wildlife and adventure to cultural and historical encounters.
Leading tourist activities in Uganda include gorilla trekking in Bwindi Impenetrable national park in the southwest where travellers meet the endangered mountain gorillas. These giant primates are are not found anywhere else in the world apart from Uganda, Rwanda and DR Congo. Other breathtaking wildlife experiences in Uganda include game viewing in large savannah parks, chimpanzee & primate tracking, bird watching, and more. Adventurous experiences like mountain climbing at the Rwenzori, the third-highest mountain in Africa and white-water-rafting at the source of the Nile also attract a big number of tourists.
Safety tips for travellers in Uganda
Given the cautious security situation in the country, all travellers and visitors are encouraged to be vigilant and careful where going about their business. We suggest the following safety tips;
Avoid crowded places
Avoid late night movements
Move with proper identification documents
Ask for help from a professional guide in case you need to move around
Do not just eat and drink from anywhere