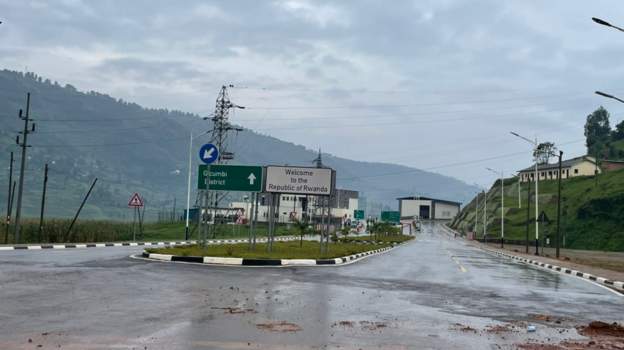 The Uganda-Rwanda border post of Katuna has been finally reopened after nearly 3 years of closure. The border was closed in February 2019 following tensions between the two East African neighbors.
Accusations between the two countries
Rwanda closed its side of the border after accusing Uganda of abducting its citizens as well as torturing them and detaining them without trial. The government in Kigali also accused its counterpart in Kampala of supporting rebel groups seeking to topple President Kagame's regime.
Uganda on the other hand also accused Rwanda of spying on the Kampala government as well as killing its citizens during an incursion in Uganda's territory in 2019. However, Kigali vehemently denied these allegations.

Fruitless negotiations
Following the closure of the border, negotiations between the countries started in order to resolve the misunderstandings but they were all futile. There were meetings between presidents Kagame of Rwanda and Museveni of Uganda which were chaired by other heads of state including Felix Tshekedi of Democratic Republic of Congo (DRC) and João Lourenço of Angola but they all turned out fruitless as the closure continued.
A breakthrough finally
Following the visit to Kigali to meet President Kagame by Lt. Gen Muhoozi Kainerugaba, a son to President Museveni, Rwanda officially announced its plans to reopen the border. This was proceeded by another visit of a special envoy sent by President Museveni to meet Mr. Kagame in Kigali.
It is believed that it was during these crucial visits that major breakthroughs were reached which included Kampala accepting to fulfill demands from Kigali which was the major catalyst in convincing Rwandan to reopen the border.
After the meeting with Lt. Gen Muhoozi, the Ministry of foreign affairs of Rwanda released a statement which announced the intentions to reopen the border.
"Following the visit to Rwanda of Lt. Gen Muhoozi Kainerugaba, Senior Presidential Advisor on Special Operations and Commander of Land Forces of the Uganda People's Defence Forces (UPDF) on 22nd January 2022, the Government of Rwanda has taken note that there a process to solve issues raised by Rwanda, as well as commitments made by the Government of Uganda to address remaining obstacles," read the statement in part.
"In this regard and in line with the communique of the 4th quadripartite summit held at Gatuna/Katuna on 21st February 2020, the Government of Rwanda wishes to inform the public that the Gatuna borer post between Rwanda and Uganda will be reopened from 31st January 2022." continued the statement.
It is well documented that both Mr. Museveni and Mr. Kagame were very close friends and supported each other in the 1980s during the battles that brought them to power in their respective countries. However, as time went on, their relationship started to grow sour.
Rwanda Uganda Safaris
The reopening of Rwanda and Uganda border is one way of promoting tourism across the two countries.Apparently, Uganda from Rwanda gorilla tours are common due to the high prices of gorilla trekking in Rwanda. Travelers doing a 1 Day Uganda gorilla trek easily connect from Kigali to Bwindi or Mgahinga Gorilla parks to trek gorillas at a cheaper cost.