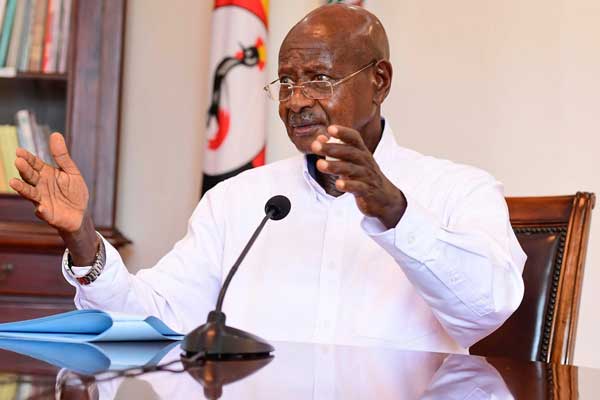 Today, the 24th of January 2022, Uganda has officially ended the nationwide lockdown which has been in place for almost two years, becoming one of the longest in the world.
All sectors of the country's economy have been officially opened to operate at full capacity. Sectors like education, sports, entertainment and transport were the last to be reopened and their stakeholders are now fully engaged in business reopening mode.
Time to recover from lockdown setbacks
Ugandans have warmly welcomed the reopening of the economy with optimism that they will be able to recover from all setbacks which set in during the lockdown. Artists, bar owners, transporters, leisure and entertainment service providers and revellers are among the most excited about the reopening. These are planning to revamp their businesses and recover from all the financial setbacks encountered during the lockdown.
Revellers gearing up

Revellers across the country have been one of the most affected groups during the lockdown. In addition to suspending all entertainment activities during lockdown, they also face the wrath of security operatives especially the police. In the name of enforcing lockdown measures like curfew, many revellers were arrested, tortured, fined while others were charged and detained in police cells and prisons. The vile of corruption also set in as security operatives started asking for money from those arrested in order to pardon them and spare them from police charges. After going through all this painful, experience, revellers are now gearing up for the forthcoming entertainment events to congratulate themselves upon overcoming one of the most stressful spells in their lives.
A psychological relief
Among the many challenges brought in by the lockdown included psychological issues which has affected many people's mental health. Several mental health related problems were reported across the country including cases of suicide domestic violence and drug abuse. Majority of the victims in such cases were reportedly heavily affected by the lockdown including losing jobs and income, death of partners, relatives and friends, collapse of businesses, among others. Following the reopening, people are now optimistic that such cases can be overcome with the resumption of relaxing and entertainment activities.
Revellers warned to observe Covid-19 control measures
As the country reopens and revellers excited to begin partying, the government through the Ministry of Health has called upon them to observe all the established measures to control the spread of Covid-19. Managers and owners of bars and other entertainment places have been encouraged to ensure that all the set measures are enforced at their premises.