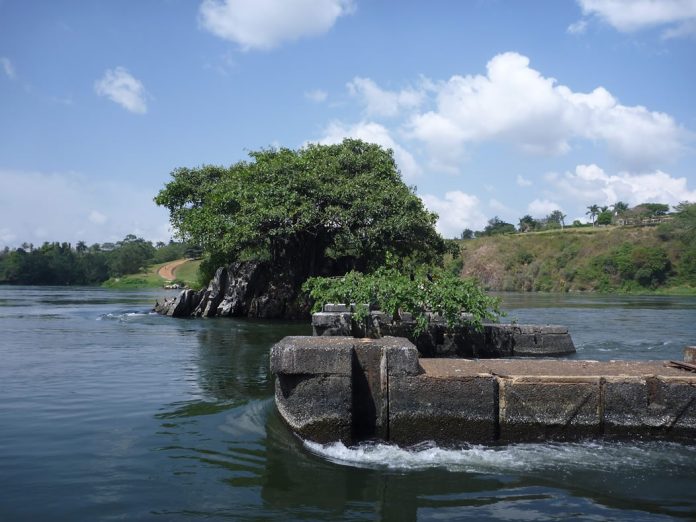 Northern Uganda faced war and violence from the Lord's Resistance Army (LRA) between 1998 and 2006 which made the area to lag behind in tourism and development. Most Uganda safaris take place in the western region where Ecotourism allows visitors to visit gorillas, chimps, and wildlife in 8 of the 10 national parks.
Government and other stakeholders are now focusing on the northern region as another tourist destination to diversify both economic opportunities and travel offers in Uganda. Taking  a trip through northern Uganda offers a chance to go off-the-beaten track. A number of attractions have been uncovered under the local tourism campaign dubbed Explore Uganda including Aruu falls, Fort Patiko, Ajulu rock, Gulu city and the culture of the Acholi people. Gulu, the biggest urban area in the region, is 334km (6-hour drive) north of Kampala
Attractions along the way 
On the way to northern Uganda there are several attractions to visit including roadside markets, Murchison falls, Budongo forest, Karuma falls and hydropower station. Making stopovers helps you to slow down and recharge for the journey ahead.
Roadside markets 
Highways in Uganda are characterised by vibrant roadside markets and the Kampala-Gulu highway is no exception. Along the way in Luwero town, 62km (1-hour drive) from Kampala, you will find Kasana market with a variety of fruits, vegetables, and street foods such as Mchomo, roasted chicken, and Gonja (roasted Matooke). While in Luwero, an arrangement can be made to visit pineapple farms off the main road and get authentic engagement with local farmers.
Murchison falls national park

Those with enough time can also do a safari to Murchison falls national park. Doing so requires using a different route from Kampala to Masindi via the park to Pakwach and Gulu. This allows you to see Budongo forest, visit the top of the falls, see the Nile River at the New bridge, and take game drives through the northern Paara plains and exit the park at Tangi gate.
Uganda's biggest protected area is rich in biodiversity including 76 species of mammals, 451 species of birds, and primate species including chimpanzees, black and white colobus monkeys, and patas monkeys. You should consider a stopover on the way to the north. The park offers a boat cruise along Victoria Nile, game drives, and chimpanzee tracking in Budongo forest. Booking for these activities is available through Uganda Wildlife Authority or tour operator. Payments for park entrance and activities are strictly cashless.
Karuma falls 

Karuma falls and hydropower station is 198 km (2-hour drive) north of Luwero town, making another great stopover midway. At Karuma you will see the waterfalls and the power station built along the Nile River to generate 600 megawatts and extend electricity in northern Uganda. This has helped to foster development of factories for fruit processing, warehousing and growth of small trading centres for smallholder businesses. Gulu city now has become a center of trade for people in the neighbouring Arua city in West Nile sub-region and those trading goods between Uganda, South Sudan, and DR Congo.
Gulu city and Acholiland

Gulu city is 71km (1-hour drive) north of Karuma and 120 km (2-hour drive) north east of Pakwach town. Being the largest urban centre, Gulu should be the main destination upon which to explore the attractions in northern Uganda. This implies doing several roundtrips from the town including visiting cultural and historical sites such as Fort Pariko, Ajulu rock hiking, and Aruu falls (in the neighbouring Pader district).
You can have time to enjoy the nightlife experience in Gulu as well as explore the rich cultural heritage of the Acholi people, who are part of the Luo speaking groups who are also found in South Sudan which conforms to the theory of where they migrated from. They reached northern Uganda and formed the Acholi chiefdom led by Rwot who was succeeded by Atigo. By then, the land was full of wildlife including many African elephants, and rhinos that attracted ivory traders into the area.
All the subclans living in Gulu among other 7 districts including Pader, Kitgum, Agago, Amuru, Nwoya, Omoro, and Lamwo are believed to be his descendants. Gulu being the most developed city offers opportunities to meet the Acholi and learn about their culture. In particular, there are venues such as restaurants that serve Acholi local cuisine, bars, and gardens for traditional and contemporary music and dance.
Cassava and sweet potatoes are the staple food served with Boo; a sauce made of green leafy vegetables. After meal fests, the people would dance for the chief. Bwala is a prominent traditional dance among the Acholi, though there are other dances such as Larakaraka. Acholi are some of the energetic performers, a reason why the British recruited them into the army.
Aruu waterfalls 

The falls are situated in Pader district 109 km (1-hour drive) north of Gulu city. Aruu falls are a series of 5 waterfalls along the Agago river, a tributary of the Nile. Aruu means "beautiful like the sun" in English, making for a good site for keen photographers.
Fort Patiko

One of the historical forts to visit in Uganda, Fort Patiko is located on Ocecu hill 30km from Gulu city. There are 3 stone-built forts that were built in 1872 after terrible ordeals between the Arab slave traders and British colonial agents including Sir Samuel Baker and Emin Pasha. They were overseeing the northern region to be incorporated into Uganda as a protectorate. The forts served as stores for merchandise including weapons, ivory, slaves, and foodstuffs.
Gulu was at a strategic point along the central slave trade route and allowed the traders to access the rich wildlife in the land. They took them to the main centers such as Bagamoyo in Tanzania along the coast of the Indian Ocean. The hill was a territory of Atigo and even though the forts were renamed Patiko, the locals believe they belong to them. They are still surviving today which helps to promote the history of northern Uganda and the personality of Atigo.
Ajulu rock hike
Ajulu rock is on the hill of the same name a few meters north of Fort Patiko. Ajulu means upbringing and it is on this hill that the Acholi chiefs used to carry out ceremonies. They included teaching morals to the young such as how to cook for girls and boys to hunt, lead and offer security for their families and villages.
That's why Acholis were identified as worries better suited for military work. Many Acholi men are known to have been taken to many parts of the world during World War II. The Acholi people are proud of their culture and history, which they have preserved for tourism. Visitors expect to get out and do some walking around these sites. Booking trips to northern Uganda can be done through a tour operator.