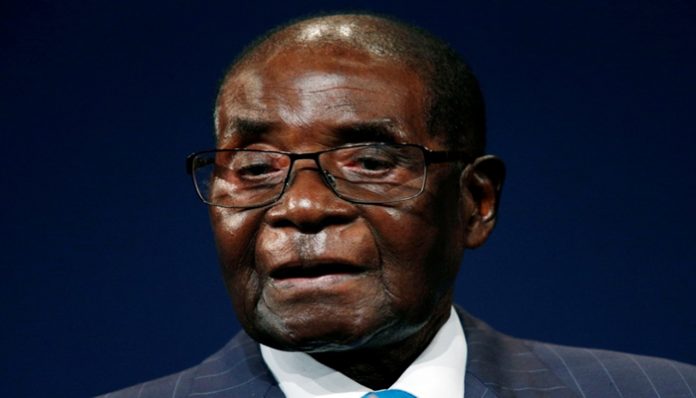 Zimbabwe's first post-independence president Robert Mugabe has passed away from Singapore where he has been receiving treatment since April.
Zimbabwe president Emmerson Mnangagwa and Mugabe's family have confirmed his death.
"It is with utmost sadness that I announce the passing on of Zimbabwe's founding father and former president, Cde Robert Mugabe," Mnangagwa twitted.
Mugabe's health started deteriorating immediately after his removal from office in November 2017.
Mugabe became Zimbabwe's first leader after the country secure independence in 1980 from the UK. He became prime minister after winning the first election in 1980 before he abolished the office in 1987, becoming president instead.
Mugabe's early years and rise to power
Mr. Mugabe was born on 21 February 1924 in at Kutama Mission northwest of capital Harare in a catholic family. In his early years, Mugabe was described as a loner and a learning enthusiast who always carried books even when he was tending cattle.
He concentrated even the more on his studies after his father who was a carpenter left the family when he was 10 and at the age of 17 he qualified as a schoolteacher.
Mugabe joined Fort Hare University in South Africa where he met many Southern Africa's future black nationalist leaders who also inspired him to join politics. Initially, Mugabe was an intellectual who embraced Marxism even before he joined university.
In 1964, Mugabe was imprisoned for more than a decade without trial after criticizing the colonial government of Southern Rhodesia.
While he was still in prison in 1973, he was appointed as the leader of the Zimbabwe African National Union (ZANU), of which he was a founding member.
He started a guerrilla movement after he was released that directed raids to the colonial government basing in Mozambique and he also led some negotiations on behalf of the rebels with the government to end the crisis.The negotiations led to the renaming of Southern Rhodesia to the independent Republic of Zimbabwe and soon afterwards Mugabe secured an overwhelming victory in the country's first election becoming prime minister.
How his leadership soured
Over the decades of Mugabe's leadership, he started facing some criticism internationally as many started seeing him as a dictator. This escalated even the more in 2000 when he seized white-owned farms and gave them to black farmers a move that caused economic disruptions including weakening Zimbabwe's currency strongly.
There was growing violence and oppression in Mugabe's leadership and it increased in the following years and in 2008, following his loss in the first round of the presidential election, his soldiers launched brutal attacks to the opposition forcing his rival to pull out of the contest.
Due to international pressure and economic collapse in Zimbabwe, he accepted power-sharing with his rival Morgan Tsvangirai in 2009, installing him as prime minister.
In 2017, following growing discontent among people of Mugabe's rule and amid concerns that he was grooming his wife Grace as his successor, the army helped his former vice president Emmerson Mnangagwa and forced him out of office.
Recently before his death, Mugabe has vowed that his body should not be buried in the national cemetery of Zimbabwe which is reserved for national heroes. He also said that current president Emmerson Mnangagwa who succeeded him should not attend his burial once he dies.