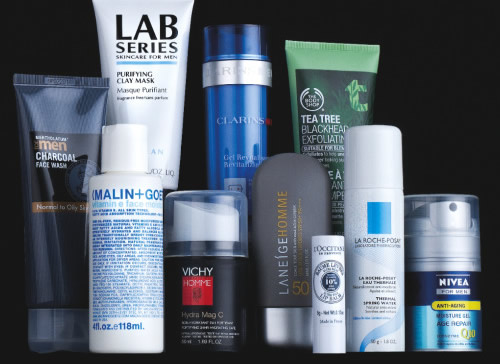 As a slogan tells, "your looks is your pride" good looking is a desire for every man/woman in our present lifestyle. In all parts of Uganda, skin care centers have been established to supply all kinds of cosmetics for men, women and children at all ages. Each day, a new Skin care product is brought to market to deal with a different skin problem. The Cosmetics are for the face and body and they include facial masks, cleansers, tanning oils, moisturizes, toners and sunscreen lotions, serums, exfoliates and skin lighteners. Since people have different skin types, oily, dry, sensitive and normal hence ought to apply different skin products best for their skin. Knowing your skin type help you to know whether the product you are yet to apply will be effective or reactive on your skin. Fortunately, producers have put procedures for use and customers are reminded to follow them accurately to avoid any negative side effect. After applying a skin care product, the time your skin takes to clear depends on how sensitive your skin is. Using a wrong cosmetic on a wrong skin can result into problems such as skin burning and scars. Skin care products are good for uganda nationals and travelers who come on Uganda gorilla safaris to enjoy the beautiful sceneries, wildlife, birds and meet the hospitable people in the Pearl of Africa.
In case you have never used a certain product, you must do extensive research from those who have ever used it before. Also ensure to read clearly the ingredients to confirm whether they match with those mentioned by the marketers. After buying a specific product, ensure a daily care routine to make your skin get used to that same product. The off and on application of a product confuses your skin hence taking long to clear. Also, the skin care products you apply depend on the skin problem you are dealing with such as age spots, dark spots, facial wrinkles, melisma, sun damage or acne among others. The commonly used skin care brands in Uganda include nice & lovely, Samona, skin doctor, sleeping baby, Mwana Mugimu, girlfriend lotion, Fair and lovely, movit, Vaseline, sure deal, are, 55+, tiptop, and night rose among others. The leading dealers of skin care products in Uganda and their locations include among others:
Amagara skincare
Located at Nakumatt Kampala Uganda, Amagara skin care supply you with all kinds of skin care products for your wife, husband and children. Amagara serve you with different products for your skin such as Papaya body butter, Cucumber body butter, Mango hand lotion, Carrot body butter, Aloe Vera body lotion, Aloe Vera hand lotion and Papaya body lotion among others. Interestingly all these products are made of natural products hence protecting travelers from any negative impact. For more details, contact us at +256 705 818593.
Body care center
Located on plot 23 Kampala road at Cargen house, body care entre provide you with all types of skin care products for all ages. They are beauty professionals who deal in beauty products, natural skincare, organic skincare and cosmetics among others. Fortunately, their products are sold at a fair and negotiable rate and experienced hospitable people make it easy for you. To get details contact us at +256 705818593.
Movit care products
These are located on Entebbe road Bunamwaya on plot 27109 Kampala Uganda. They serve you with different types of Movit products that include Movit herbal jelly, Movit jelly, Movit petroleum jelly, Movit body milk cream, Baby junior petroleum jelly. Also, Movit provide you with hair products such as Movit hair relaxer, Movit no base relaxer-super, Movit no base relaxer-regular, Movit curling hair lotion, Movit pink oil, and Movit conditioning crème. Contact +256 7058188593 for more details.
Hallelujah beauty center
The leading beauty center located on Primek village Mall Kampala specializing in manufacturing and supplying beauty and skin care creams for children, ladies and gentle men of all skin types. Products you should expect include hempz original herbal body moisturizer. Coconut body butter, crepe erase, shear body butter, almond body butter, avojuice skin quenchers, smoothie star body buttercream, milk & honey herbal body moisturizer, pomegranate herbal body, lightening body cream and strawberry body butter. These products smoothen and clear your skin in a shortest time possible. Among the services offered at hallelujah beauty center include natural brown, natural black, natural black light, breaching, hips and burns, breast firming, Ssenga sessions and facial massage among others. For more details, contact us at +256 705818593.
Beauty clinic skin care products
As its name mentions, beauty clinic skin care products are a solution to your skin problems. Their products comprise of natural ingredients with no side effects have been approved by the Uganda National Bureau of Standards (UNBS). Beauty clinic skin care products include skin rushes removal, skin spots removal, wrinkles clearing cream, scar removal cream, skin punches removal cream, skin blemish clearing cream and stretch marks removal cream. Customers are reminded to follow the procedures while applying the products. Contact us on +256 705818593.
In conclusion therefore, visit any one of the skin care products in Uganda, buy the products for your skin and ensure beautiful and good looking for you, you and your family at negotiable prices.