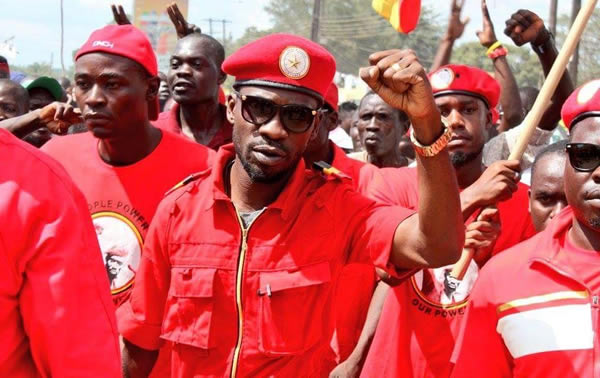 It's coming to 60 years since Uganda got her independence from Britain but unfortunately the east African nation has never experienced a peaceful transfer of power despite having 9 different presidents since becoming independent in 1962. Military coups, and rebellions have defined the way of taking power in Uganda since then.
Dark political history
At the time of her independence, the colonial government oversaw a peaceful transition of Uganda into an independent republic with Sir Edward Mutesa II becoming the first president. Mutesa also served as the Kabaka of Buganda Kingdom at the same time. The political turmoil and power struggle in Uganda started as early as 1966 when the then Prime Minister Apollo Milton Obote overthrew Mutesa's government after attacking the Royal Palace at Mengo.
In addition to capturing power, Obote also abolished the independence constitution and introduced his own that guided him to impose his policies including abolishing all traditional institutions which mainly aimed at weakening Buganda Kingdom and reducing its influence in Uganda's politics.
Obote's rule didn't also last long as his government was toppled by his former army commander Idi Amin Dada in 1971 when he (Obote) was abroad in Singapore attending a diplomatic meeting. After taking over from Obote, Amin introduced his government that mainly operated on brutal rule that aimed at scaring away all his political rivals. Many prominent politicians, civilians, businessmen, religious leaders and many where murdered by Amin after being considered as a threat to his government.
Amin's brutal rule lasted 8 years until 1978 when he was overthrown by the Tanzanian-backed rebels thereby paving way for a number of intermediate presidents including Yusuf Kironde Lule, Paul Muwanga, and Godfrey Lukongwa Binaisa until 1980. In 1980, Obote exploited the military loopholes and forced his way back to establish a second phase of his leadership in Uganda.
Obote's second rule was overthrown in 1985 by another military man Okello Lutwa who was also overthrown after just one year by rebels led by current president Yoweri Museveni in 1986. Museveni has been able to extend his rule to now 34 years hence gaining the status of the longest serving president in Uganda.
All eyes in Uganda are now on Museveni to see if he will be able to do what all his predecessors failed to do and preside over a peaceful transfer of power to another leader which will be the first of its kind in Uganda.
Clinging onto power
However, many Ugandans are increasingly losing hope of witnessing this as they are seeing no signs that the president is willing to do so. This has been evidenced by several maneuvers that have been carried out to aid the president's stay in power. These include the removal of term limits in 2005 which were barring the president from standing for re-election after he had finished his two official terms. The second maneuver was the scrapping of the age limit cap from the constitution by parliament in 2017 in order to allow which was interpreted as a move to enable President Museveni stand for re-election in 2021.
Such moves have made millions of Ugandans who were longing to see at least another president before they die lose hope. It should be noted that majority Ugandans are young people below the age of 30 meaning that they have never seen Uganda under another president away from Museveni.
Presidential challengers
Over the years, several politicians have come up to challenge President Museveni for power while advocating for a democratic change in leadership but this has yielded no results yet. Prominent politicians like Paul Kawanga Ssemogerere who was among the first challenges of Mr. Museveni in the 1996 have gone off the political scene with no success. Others include Rt Col. Dr. Kiiza Besigye who has been standing against Mr. Museveni since 2001 until the recent presidential elections of 2016 but still with no chance of causing any change. Of recent there has been an emergency of young and energetic leaders with a good following like Kyadondo East MP Hon. Robert Kyagulanyi Ssentamu who has declared his intentions to challenge Mr. Museveni for power in 2021. It remains to be seen if Mr. Kyagulanyi can succeed where his predecessors in the opposition failed and lead Ugandans to a change that they have taken decades praying for.
Election irregularities
All losers in the past presidential elections including Besigye have been citing ridging as the major cause of their failure to unseat Museveni and this has also been reported by several observer groups in the several phases of these elections.
Other obstacles that have been cited to hinder Uganda's peaceful transfer of power include the use of the army in elections, lack of an independent electoral commission, corruption and bribery especially during campaigns, among others.
Nevertheless, faithful Ugandans are still hopeful that one day the country will finally experience a peaceful transfer of power especially after seeing that happening in some of the neighboring countries like Tanzania and Democratic Republic of Congo (DRC) in the recent years.