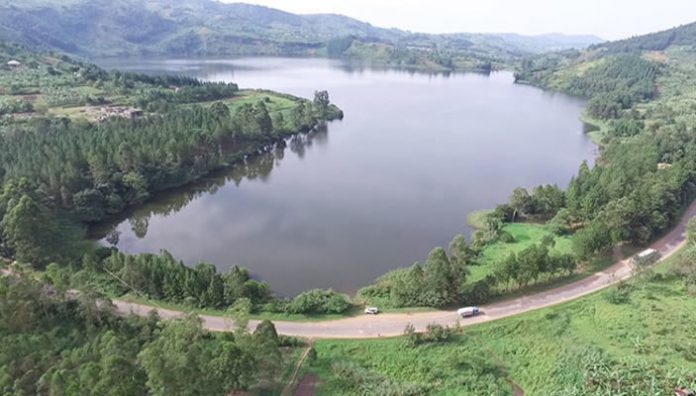 Uganda has got several places where you can go and have maximum satisfaction as you enjoy your Christmas and new year holiday.
There is nothing that beats the experience of spending your Christmas holiday in a place free from the routine town noise and congestion while offering you some of nature's most beautiful views that will last for a lifetime in your memory from your Uganda safari.
Come on, shake off that stress and frustration that you have accumulated for the whole year and let your mind relax as you experience the best nature has to offer in one of these holiday destinations. All these places have a variety of decent accommodation facilities and you are free to choose one that fits your budget.
Lake Mburo National Park

The park is named after Lake Mburo that covers 20 percent of its surface with water and this means an opportunity for you to enjoy exciting activities like swimming, boat rides, and spot fishing.
The vast flat and hilly landscape of the park makes it a unique destination for safari activities like hiking, mountain biking, and horseback riding. A 2-3-day wildlife safari in Lake Mburo would be so perfect for you to experience a true African wilderness.
Some of the most commonly seen animals in this savanna park include giraffes and zebras that always roam around the par.
Kidepo Valley National Park

Though the remotest among all Uganda's national park, Kidepo Valley National Park is full of amazing wildlife and cultural experiences.
Unlike other parks, the isolation of Kidepo makes it free from any form of congestion of visitors hence allowing you to enjoy uninterrupted game viewing and game drives. Meet hundreds of animal and bird species in this beautiful savanna park ranging from big game like elephant, lion, zebra, giraffe, and buffalo to small ones like leopard tortoise and several antelope species.
Experience a unique cultural touch in Kidepo as you meet and interact with two amazing communities of people from indigenous tribes of the IK and the Karamojong. You will discover the shocking details of their cultural diversity that features their tenacious dance, marriage rituals, their amazing craftwork and local activities.
Bwindi Impenetrable National Park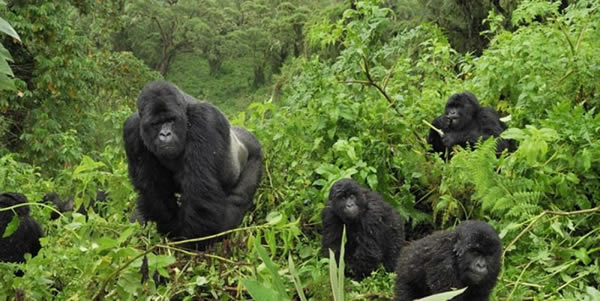 Bwindi is the favorite destination for most of the tourists who come to Uganda because of the presence of mountain gorillas hence attracting gorilla trekking safaris in the park. Unlike foreign tourists who are charged $600 per person for gorilla trekking, Ugandans and other East African citizens are only charged Shs250,000 per person for the activity and this should be a great incentive for them to go and enjoy one of the best wildlife experiences in the world. One of the factors that make mountain gorillas unique from other animals and attractive to tourists is the fact that they share about 98 percent of the human DNA. Though fearsome due to their large size and tough looks, gorillas are very calm and gentle animals in their nature and the incredible work of gorilla habituation has made them very friendly and receptive to human beings.
In addition to mountain gorillas, Bwindi Impenetrable National Park has also got other wildlife species including over 350 species of birds and large mammals like forest elephants that can be seen in the park.
Queen Elizabeth National Park

Queen Elizabeth National Park in Western Uganda is the second-largest wildlife reserve in the country. The park is a gem for wildlife and it's a one-stop center majority of the wildlife species in Uganda.
Some of the most exciting activities in Queen Elizabeth National Park include game drive where you can see big game like elephants, buffalos, zebras, giraffe, leopard and the breathtaking tree-climbing lions plus a variety of antelope species. After retiring from game drives, you relax your mind with a boat cruise along Kazinga channel where also see several water species like hippos, water birds, and elephants that always relax at the shores of the channel.
Kibale Forest National Park

For the purpose of exploiting a variety wildlife species in Uganda, a visit to Kibale is also recommended, a park that is referred to as the primates' capital of the world. Chimpanzees are the most pronounced primates in Kibale Forest National Park and the park is second to none in terms of the primates' numbers.
Source of the Nile at Jinja

Away from enjoying wildlife experiences, another thrilling and breathtaking experience awaits in water excursions at the source of the Nile in Jinja. The Nile is the longest River in the world at it has got its source here at Jinja, the capital city of eastern Uganda.
Some of the major attractions at Jinja include the newly commissioned Nile bridge where several travelers have been seen enjoying taking selfies while chilling above the Nile waters. Fun gets intense at the source of the Nile waters with activities like swimming, sailing, boat riding while white-water-rafting is the ultimate activity for more brave souls
Click here to inquire more about Uganda safaris