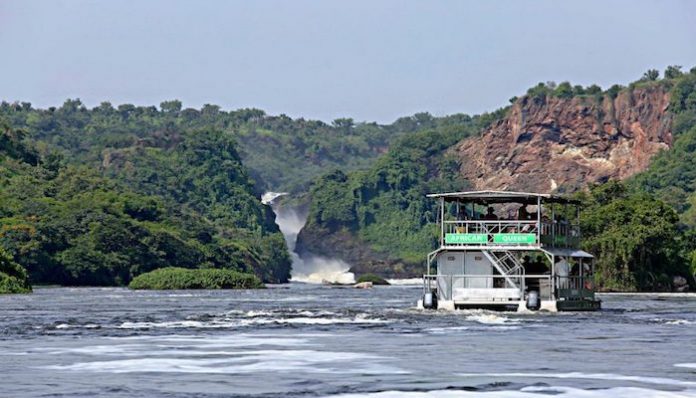 Uganda is famously referred to as the "Peal of Africa" a name which was given by former British Prime Minister, Sir Winston Churchill after his visit to the east African country more than 60 years ago. To call Uganda so, Churchill based on his observation of Uganda's natural beauty which is made up of the ever-warm weather, dozens of inland water bodies including craters, rift valley and fresh-water lakes and rivers including the Nile, the longest river in the world, stunning forests, beautiful mountains, amazing wildlife species and of-course the ever friendly and welcoming people, among others.
Since then, Uganda has kept flourishing in beauty which has made its tourism industry very popular becoming one of the leading tourist destinations in Africa. Today Uganda attracts thousands of tourists each year and tourism has become the country's leading foreign exchange earner.
Here are Uganda's major tourism highlights that should compel you to plan a trip soon to experience the Pearl of Africa's beauty firsthand;
WILDLIFE SAFARIS
For wildlife enthusiasts, Uganda is the perfect destination to fulfil all your dreams in the jungle. The country boasts a variety of rare species that are hardly found anywhere else in the world including birds, primates species.
Gorilla trekking

Uganda is one of the only 3 countries in the world with the rare and endangered mountain gorillas which have become one of the world's leading tourist attractions. Uganda's mountain gorillas are found in the montane forests of Bwindi Impenetrable National Park and Mgahinga Gorila National Park in the southwest of the country. It is scientifically proven that gorillas share about 98% of the human DNA and this makes them man's closet relatives alongside chimpanzees. Today, it is estimated that the global population of mountain gorillas is about 1,063 individuals and more than half of them are found in Uganda. Trackers have been able to habituate over 15 gorilla groups in Bwindi and one in Mgahinga which are now visited by tourists on a daily basis. This numerical advantage in gorilla population gives Uganda an upper hand as the best gorilla trekking destination since trekkers are assured of 100% chance of meeting their allocated gorilla group on every trekking trip. For more information about gorilla trekking in Uganda, you can contact Gorilla Trek Africa, who are experts in organising gorilla tours and other wildlife safaris in both Uganda and Rwanda.
Game Viewing safaris

Uganda is also one of the most ideal destinations when it comes to game viewing. The country boasts 10 national parks and a several game reserves that are evenly distributed in all its regions. Uganda is home to the famous Africa "big five" which include lion, leopard, elephant, buffalo and rhino which are available in impressive numbers in the park's national parks. Some of Uganda's best wildlife reserves for game viewing and game drives include Murchison Falls National Park in the northwest, Queen Elizabeth National in the west, Kidepo Valley National Park in the northeast, Lake Mburo National Park in the southwest and Semuliki National Park in the west. Other common game species usually seen in these parks include zebra, Rothschild giraffe, antelopes, duiker, warthog, wildbeest, among others.
Chimpanzee tracking

Uganda is arguably the best chimpanzee tracking destination in the world given the huge presence of these intelligent primates in almost every national park you can visit. Kibale Forest National Park in the west of the country is popularly known as the primates capital of the world majorly due to the huge population of chimps alongside other primate species like monkeys and baboons. Other places where chimpanzee tracking take place in Uganda include in Murchison Falls National Park and Queen Elizaneth National Park at Kalinzu and Kyambura Gorge. Ngamba Island Chimpanzee Sanctuary on Lake Victoria near Entebbe Airport which protects chimpanzees in captivity is also another popular spot for chimp enthusiasts.
Bird-watching

Uganda boasts over 1000 bird species within its boundaries which makes it one of the best bird-watching destinations in the world if not the best over all. These include some rare species like the famous Shoebill, African green broadbill and Grauer's swamp warbler. Uganda also hosts Albertine Rift endemic birds including Rwenzori Turaco, Handsome Francolin, Stripe-breasted Tit, Red-Throated Alethe, Dwarf Honeyguide, among others. The best spots for bird-watching in Uganda include Mabamba swamp, Budongo forest, Queen Elizabeth National Park, Semuliki National Park and Bwindi Impenetrable National Park.
ADVENTURE EXPERIENCES
Adventure travellers can visit Uganda with confidence that they will not be disappointed because the country offers a variety of breathtaking experiences to the brave-hearted tourists
Mountain climbing

Mount Rwenzori, the third-highest mountain in Africa is Uganda's best hiking spot. The mountain presents its visitors with a hiking challenge to its snow-caped peak of Margherita which stands at 5,109m above sea level, the highest point in Uganda.
River Nile encounters

River Nile, the longest river in the world has its source in Uganda at Jinja, from the waters of Lake Victoria. There are a variety of adventurous experiences at the source of the Nile which include white-water rafting, kayaking, boat cruises, among others.
CULTURAL AND HISTORICAL TOURS

Uganda has amazing cultural and historical tours which always leave travellers with a sense of attachment and affection to the country's culture and history. Some of her amazing tours include a visit to the famous Kasubi tombs in Kampala, the burial site for Buganda kings, the Uganda Museum, and the Namugongo Martyrs Shrine, a memorial site for the Uganda Martyrs, among other places. Uganda cultural tours also feature visits to some of the country's rarest tribes like the Karamojong in the northeast and the Batwa pygmies in the southwest who are always visited after wildlife experinces in Kidepo and Bwindi national parks respectively.
Social experiences

You can always spare some time on your Uganda tour to experience what the country's social life feels like. This can start with a brief city tour around the capital Kampala with visits to the city's main markets, taxi parks, shopping malls, cafes, among others. In the evenings, you can enjoy some of Uganda's best entertainment and night life experience in Kampala from some of the city's main pubs and clubs. A variety of musicians and comedians will keep you on your toys during the sessions as you enjoy drinks from a variety of both local and international beverages available. Don't miss a chance to taste some of Uganda's best cuisines including the famous street rolex, chicken, matooke, fish and more.