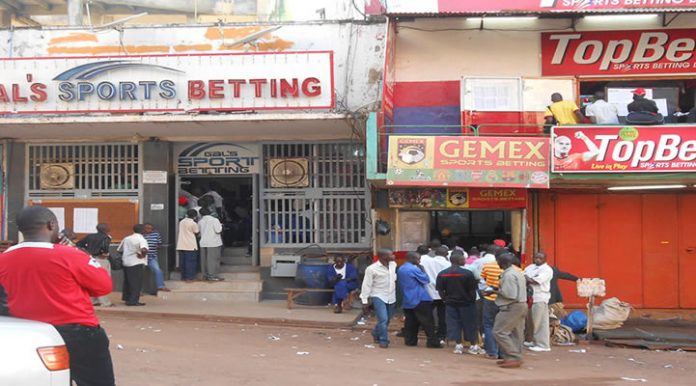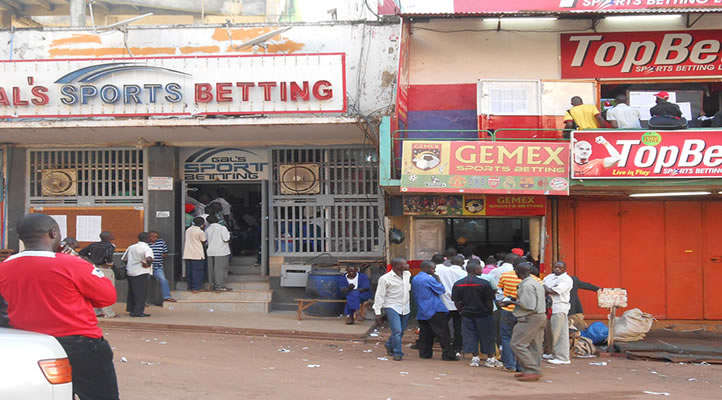 President Yoweri Museveni has issued a directive to stop issuing trade licenses to new betting companies that want to open business in Uganda while licenses for existing companies will not be renewed.
According to the state minister for Finance, Planning and Economic Development, Mr. David Bahati, the President says that betting has diverted the attention of the youth from hard work.
If implemented, the ban will not only affect betting companies but also those who participate in betting majorly the youth that had resorted to the practice as an easier way of earning income.
Football is the major sport where most of Ugandans who participate in betting place their bets mostly on European Leagues while others include games like wrestling, boxing and horse race.
Sports betting companies have become so numerous in Uganda with over 20 companies operating in the country. There has been a rising trend in the number of betting companies since mid 2000s when the business first hit the ground in Uganda.
The president's directive to ban sports betting companies comes in the wake when several Ugandans have been crying foul of the exploitation of these companies. Among these include the parents whose children who are mostly university student have lost their tuition through betting. Most of these opt to first channel the money meant for tuition into betting with hope of making more money out of it, unfortunately surrendering the whole of it after losing the bet.
Other major out-cried distractions of the practice in Uganda include causing laziness especially among the youth who wake up early to go to the betting centres to start analysing which bets they can win. Poverty is also another dangerous associated feature as people keep betting almost all the income they earn from other activities and they end up losing it all.
However, on the positive side, there have been some beneficiaries of betting in Uganda and these among others include those employed by the betting companies as tellers, cashiers, technicians, among others. We can't forget the lucky stars of the gamble who have won cash ranging from as low as UGX 10,000 to over UGX 100,000,000. Such people have gone on to establish developmental projects out of the money won including setting up businesses, constructing houses, buying land, among others.
On top of all that, betting companies have been one of the top tax payers to the Uganda Revenue Authority and the body has been increasing the tax charged these companies every year. Owners of premises where these betting companies operate from have also been receiving huge amounts of money through rent.