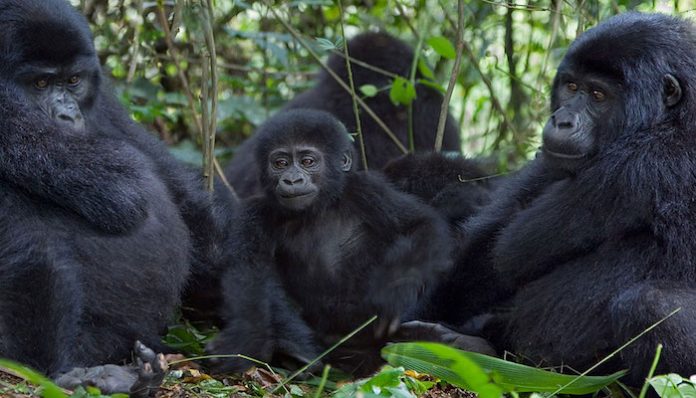 Uganda continues to welcome international tourists despite the imposition of a nationwide lockdown last week by president Museveni. The country's tourist sector remains open as both tourists and tour operators are called upon to follow strictly the measures put in place to control the spread of the pandemic.
Second lockdown imposed
President Museveni imposed a 42-day nationwide lockdown during his address on Friday last week in which he banned both public and private transport apart from vehicles transporting patients and goods. However, the president said tourist vehicles are allowed to move as long as they are licensed and have documents indicating their destinations and activities.
This is the second national lockdown as the Uganda is facing following a second wave of Covid-19 which hit the country at the beginning of this month when cases started to surge rapidly. The first lockdown was imposed in March last year when the country registered its first Covid-19 cases and lasted for over four months.
Covid-19 status in Uganda
So far Uganda has recorded 71,543 Covid-19 cases and 660 deaths but 49,532 people have recovered since the first case was recorded according to the ministry of health. The ministry also reports that a total of 1,257, 535 people have been tested for Covid-19 while 821,659 have so far been vaccinated.
Tourism during Covid-19 pandemic in Uganda
Tourism was one of the heavily affected sectors during the first lockdown which saw a big number of people employed in the sector lose their jobs and several businesses in the close down. The country also lost huge amounts of tourist revenue following the closure of Entebbe International Airport.
Tourism is Uganda's leading foreign exchange earner with the sector generating over $1.5b in revenue for the country. The industry had started to pick up following the lift of the first lockdown and reopening of the airport and this might be the reason that prompted the president to leave it open for operation.
Several Covid-19-control measures have been put in relation to tourism to allow continuity in the sector. These include requiring all incoming tourists to have negative test results of Covid-19 taken at least 72 hours before departure from their home countries. Tourists are also subjected to mandatory testing at the airport at arrival. While on their tours, visitors are supposed to follow all the measures put in place which include wearing face masks, social distancing, among others.
Why Uganda is popular among tourists

Having been referred to as the Pearl of Africa by former British Prime Minister Sir Winston Churchill, Uganda remains as one of the best tourist destinations in Africa. The country's abundance of wildlife, warm weather, beautiful sceneries of stunning lakes, rivers, mountains and rainforests coupled with friendly people make Uganda one of the most appealing destinations to visit.
Major tourist attractions in Uganda

Wildlife attracts the highest number of tourists to Uganda with major activities including gorilla trekking, game viewing, chimpanzee tracking and birding. The country has 10 national parks and several game reserves which protect hundreds of different wildlife species. Some of Uganda's leading national parks include Murchison Falls national park, in the northwest, Queen Elizabeth national park in the west and Kidepo Valley National Park in the northeast. Gorilla trekking in Bwindi Impenetrable National Park which protects the highest number of mountain gorillas in the world is the leading tourist activity in Uganda. Other popular game species commonly found in Uganda's parks include lion, leopard, elephant, buffalo, rhino, zebra, giraffe, warthog, hippo, and several antelope species. Bird-viewing is another popular tourist activity in Uganda with the country hosting over 1,000 bird species within its boundaries including Rift Valley endemics.
Travellers can also enjoy several adventure experiences in Uganda like white-water rafting at the source of the Nile, the longest river in the world and mountain climbing at Mount Rwenzori, the third-highest mountain in Africa. Other experiences include nature walks, chimpanzee tracking, city and cultural tours.