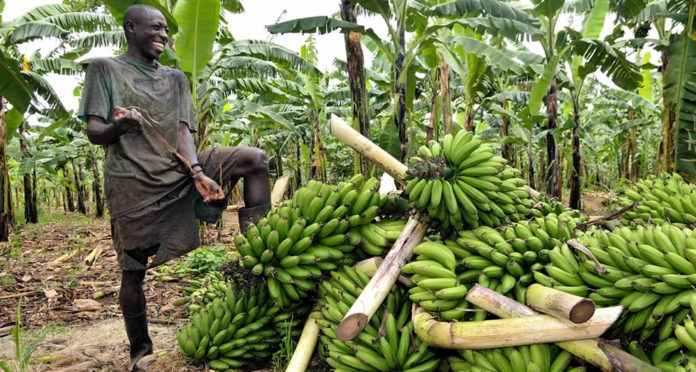 Organizations supporting agriculture in Uganda
Kulika Uganda
Kulika Uganda is a non profit Ugandan organization working to gether with power communities in Uganda so as to improve livelihood of very power communities through education and agriculture. Kulika works hand in hand with local farmers to foster improvement of organic farming in communities. Kilika embassies organic farming and teaches local farmers, educates them on how to use organic farming to enhance production.
http://www.kulika.org/
Plot 472 Nsambya road
P.O.Box 11330 Kampala
Uganda , East Africa
Email: kulikauganda@kulika.org
Telephone: +256 (0) 414 266 261,+256 (0) 414 51 00 05
IFAD in Uganda
Established in 1982 with the major aim of reducing the high poverty elves in rural Uganda. IFAD offers loans to finance programs and projects geared towards empowering rural people and improving food productivity and food security for the people. IFAD is partnering with the Ministry of Agriculture, Animal Industry and Fisheries to support smallholder farming through the Agricultural Technology and Agribusiness Advisory Services (ATAAS) Program.
https://operations.ifad.org/web/ifad/operations/country/home/tags/uganda
USASO – Uganda Sustainable Agricultural Support Organization
USASO is a non government organization that promotes agricultural innovative practices for small farmers emphasizing organic farming through training farmers sustainable farming methods
http://www.usaso.ug.org
NOGAMU – National Organic Agricultural Movement of Uganda
Nogamu is a big umbrella organisaziotn uniting producers, farmers, processors, NGOS and other agricultural institutes that practice organic farming inUganda.
NOGAMU coordinates and networks the different agricultural entities so as to maximize income and hence improve livelihoods in Uganda with great emphasis on organic agriculture.
NOGAMU Coordinates the following organizations
Caritas Kampala – In the Central
Restless Development – In the East
Sustainable Agricultural Trainer's Network (SATNET) – In the West.
http://www.nogamu.org.ug/
Uganda Sustainable Agricultural Support
Set up in 2009 with an aim of promoting sustainable agricultural improvement and reduction of poverty in rural Uganda.
website: http://agriprofocus.com/,
Email: usaso.uganda@yahoo.com
Phone: +256 771 625663, 0704 150091
FAO Uganda – Food and Agriculture Organization of the United Nations (FAO)
Established as early as 1945 to monitor global supply of food, fibre and forest products so as to maximize production. FAO offers information and training for developing countries to modernize and improve agriculture, fisheries as well as forest practices to ensure enough productivity, good nutrition and food security.
http://www.fao.org/uganda/fao-in-uganda/en/
Email: FAO-UG@fao.org
P.O. Box 521, Kampala
Tel: +256 414 349916/7