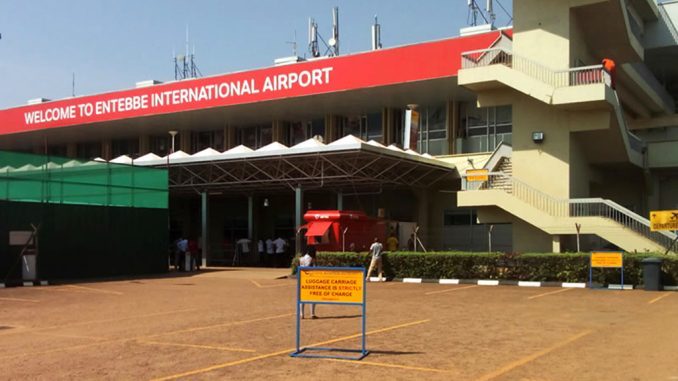 Important travel information to guide visitors and tourists to Uganda amidst Coronavirus-control measures
In June, the government of Uganda announced a partial lockdown and travel restrictions under new measures to fight the second wave of Covid-19 which started in late May. Under the new circumstances, the government also issued new travel measures to guide travellers coming and departing Uganda.
The government of Uganda established categories for countries in relation to the order of their rate of Covid-19 infections. Countries in category 1 were considered to have the highest rates of Covid-19 infections at the time the list was compiled. India is the only country in category 1. Countries in category 2 include USA, UK, UAE, Turkey, South Africa, Ethiopia, South Sudan, Kenya, and Tanzania.
Incoming Travellers
According to the Ministry of Internal Affairs, Uganda grants entry to only travellers with approved visas having applied online. Those who want to apply for a Ugandan visa can do so here. Uganda does not allow entry of travellers from category 1 countries (India).
Travellers from category 2 countries are subjected to a PCR Covid-19 test at their own cost ($65) at all arrival points including Entebbe International Airport. However, fully vaccinated and asymptomatic travellers from category 2 countries who have proof of their vaccination status are exempted from the PCR test at arrival.
All In-bound travellers are subjected to temperature and health screening upon arrival at Entebbe International Airport and other entry points.
Travellers who exhibit signs or symptoms of an infectious disease will be transported to an isolation center and tested for a COVID-19 and must remain, at their own cost, until the results of the test are received. Those who test positive will be taken to a Ministry of Health facility for treatment or given the option to be repatriated (for foreigners), at their own cost.
Upon arrival, travellers are transported to a holding area near the airport where they are tested and wait for their results. Travellers also have an option to check in at another designated hotel to wait for their test results at their own cost.
Travellers who test positive for Covid-19 are evacuated by the Ministry of Health and taken to a designated Covid-19 isolation facility for treatment at their own expense. Children who test positive of Covid-19 are also be evacuated to the designated isolation Covid-19 facility with their parent or guardian.
All travellers coming to Uganda must have a negative PCR Covid-19 test taken within 72 hours before departing for Uganda regardless of their vaccination status.
Children below 3 years are not required to have a negative PCR test certificate provided they are accompanied by parents or guardians who have a negative PCR test certificate.
Only Ugandans with a Ugandan passport returning from India are currently allowed into the country. Uganda has blocked entry of any traveller who was present in or travelled through India in the 14 days preceding their arrival in Uganda.
All travellers must have negative Covid-19 results obtained from a certified PCR Covid-19 test taken no more than 72 hours before departure for Uganda. Airlines making flights to Uganda are encouraged to receive Covid-19 test results from travellers before confirming their flight bookings.
Departing Travellers
All departing passengers from Uganda are required to present a negative PCR Covid-19 test taken not more than 72 hours before departure. This is a mandatory requirements for all passengers departing Uganda regardless of the requirements of the destination country.
Departing travellers are encouraged to take their Covid-19 tests from accredited laboratories or at Covid-19 sample collection points approved by the Ministry of Health.
Out-bound travellers are also encouraged to review and comply with testing requirements for transit and destination countries.
Uganda's Covid-19 vaccination status
According to the Ministry of Health, Uganda has so far recorded 119,915 cases of Covid, out of these, 95, 578 have recovered while 3,012 have died. 1,579,638 people have been tested for Covid-19 so far, 1.3 million people have at least received one dose of the Covid-19 vaccine and out of these, 242,000 have been fully vaccinated. The vaccination process is progressing well in Uganda and the country has acquired more doses to speed up the exercise. Covid-19 vaccines available in Uganda include AstraZeneca and Sinovac and the government is trying to acquire more vaccines including Pfizer. Updates to COVID protocols announced by the Government of Uganda on July 30 include:
COVID protocols announced by the Government of Uganda on July 30 include:
Public transport may operate at 50% capacity.
Private transport may move across districts with a maximum of 3 occupants, including the driver. Tourist vehicles can continue to move under SOPs.
Places of worship, gyms, saunas, indoor sports, pool halls, casinos, bars, discos, sports betting, and cinemas remain closed. Outdoor sports are allowed under SOPs and without spectators.
Salons, restaurants, malls, and arcades may open under SOPs.
Schools remain closed until a sufficient number of children aged 12 to 18 are vaccinated.
Social gatherings (including burials and weddings) must be restricted to core family only and have no more than 20 persons in attendance provided masks are worn and social distancing of two meters is followed.
A curfew of 7:00 p.m.-5:30 a.m. is in place. Motorcycle taxi (boda-boda) drivers must cease their movements by 6:00 p.m. and may carry cargo or one passenger only. Passengers traveling on flights will be allowed to travel to the airport upon presentation of a valid ticket.
Workplaces should ensure that not more than 30 percent of staff in formal sectors – works from the office at any one time.
Conferences, workshops, and seminars are prohibited except with explicit permission from the Ministry of Health and related Government of Uganda Ministries and Departments.
The Kampala Capital City Authority has established a 24-hour Metro Emergency Medical Service Call Center: 0800-990-000; 0792-310-927.
Emergency numbers issued by the Ministry of Health for Covid-19 related cases include (+256) 0800 203 033, 0800-100-066, or 0800-303-033, all Toll free.
What to do and see in Uganda

Uganda, famously known as The Pearl of Africa, is one the best tourist destinations in Africa. The country is richly endowed with natural beauty of beautiful scenery composed of glamorous lakes, rivers, mountains and valleys as well as stunning forests.
For wildlife lovers, Uganda poses a variety of amazing wildlife species protected in over 10 national parks across the country. These include the primates like the endangered mountain gorillas in Bwindi Impenetrable and Mgahinga Gorilla National Park, chimpanzees, golden monkeys, baboons, among others. A variety of game species including lion, leopard, elephant, buffalo, rhino, zebra, giraffe, antelopes, among others are commonly available in the country's savannah parks like Murchison Falls, Queen Elizabeth, Kidepo Valley, and Lake Mburo national parks. Other popular tourist activities in Uganda include bird-viewing, mountain climbing at the Rwenzori, nature walks as well as cultural and historical tours.