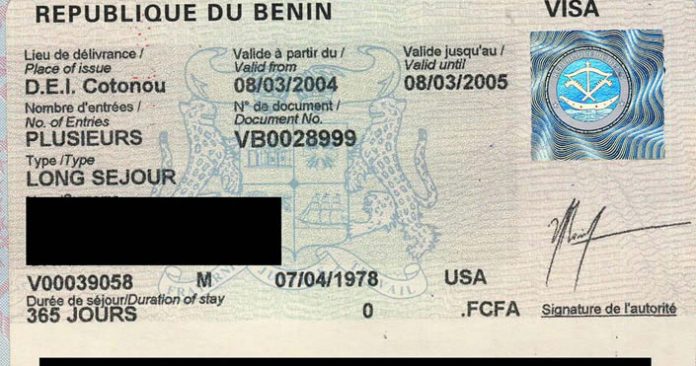 Traveling is inseparable from our daily happy life. Thousands of travelers drive thousands of miles while other fly from one region to another to explore and enjoy life in a new environment. A valid visa is one of the key travel requirements most travel destinations require from in coming travelers. Each day, Uganda receives hundreds of travelers for. Each day, thousands of travelers check in for Uganda safaris to enjoy gorilla safaris in Bwindi forest/Mgahinga gorilla national park, game-viewing safari, cultural encounters, birding holidays and mountaineering safaris among other activities. In the same way, Ugandans travel abroad for tourism, business, pilgrimage as well as visiting friends and relatives. For Ugandans intending to travel abroad, we bring you a list of 68 countries, which allow Uganda nationals to visit and sty for a specific period of time with no visa. 15 of these countries are in African continent making it easy for Ugandans to enjoy and experience African beauty with neither restrictions nor hustles.
Countries that allow Uganda travelers with no visas are Benin, Botswana, Burundi, Eritrea, Swaziland Gambia, Kenya, Lesotho, Malawi, Mauritius, Rwanda, Tanzania, Zambia and Zimbabwe. Similarly, the outside African countries where Ugandans can travel to and stay without visas include Antigua, Barbuda, Bahamas, Barbados, Belize, Dominica, St Vincent, Grenadine, Vanuatu, St Kitts, Nevis, Jamaica, Granada, Fiji, Micronesia, Singapore, Philippines, Malaysia, Indonesia and Hong Kong in China. However, the visa free stay is limited to a specific period of time varying from country to country. Ugandans travelling to Malaysia Ugandans are allowed to stay for two months while those to the Philippines stay for only a month. Ugandans travelling to Singapore with no visa are allowed to only stay for 15 days after which their stay is claimed illegal. Ugandans to Zimbabwe, Zambia and Tanzania are allowed to stay for a maximum of 90 days while Eswatini allow Ugandans with no visa to stay for 30 days. Besides countries which give visas on arrival include Cape Verde, Comoros, Ethiopia, Djibouti, Gabon, Guinea Bissau, Madagascar, Mauritania, Mozambique, Senegal, Somalia, South Sudan, Senegal, Togo, Bolivia, Cambodia, Cuba, Iran, Laos, Macao, Maldives, Myanmar (Burma), Nepal, Nicaragua, Palau, Qatar, St Lucia, Samoa, Timor-Leste and Tuvalu. 14 of these countries are Africa
What is required to get a visa on arrival?
For those planning to get visas on arrival, one must have valid passports and other related travel documents that tell details about who he/she the traveler is. Other requirements include a confirmed return air ticket, confirmed hotel booking and a proof of enough money to spend. Ugandans to Malaysia, Philippines and Singapore are allowed to only stay for 1 month, 2 months and 15 days respectively.
Countries which require visa before one gets there
Not all countries allow travelers without Visas. We bring you a list of countries which don not allow travelers to entre their borders without valid visas. These are Algeria, Angola, Burkina Faso, Cameroon, Central African Republic, Congo, Democratic Republic of Congo, Ivory Coast, Egypt, Equatorial Guinea, Tunisia, Guinea, Sudan, South Africa, Liberia, Libya, Mali, Namibia, Niger, Nigeria, Sao Tome, Principe, Sudan and South Africa. Ugandan travelers are reminded that there is no access to nay of these countries wit out a visa.
Uganda's passport rank 11th in Africa
Based on the assessment of visa restrictions and Visa-Free scores, Uganda's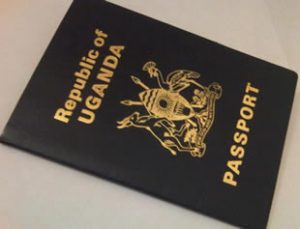 passport has been ranked 11th in Africa and 64th in 198 countries of the world. Just as Uganda, Morocco's passport was ranked 65th. On contrary, Kenya and Tanzania passports are doing very well ranking in the 8th and 9th positions in Africa and 62 and 63 positions respectively in the whole world. This means that traveling to Kenya and from Kenya or Tanzania is much easier than Uganda or Morocco. Travelers from 39 African countries are allowed to visit and stay in Kenta without a visa for a specific period of time while nationals from other 3 countries obtain visas upon their arrival in Kenya. Tanzania allows nationals from 42 countries to visit and stay for without visas while nationals from 28 countries obtain their visas upon their arrival. This indicates that Kenya and Tanzania are undeniably doing well compared to Uganda in terms of ease and restrictions to travel.
Which countries rank top in passport rankings
Seychelles ranks number one with limited passport restrictions to travel. The country allows nationals from 133 countries to enter and stay in its borders without visas while travelers from other 33 nationals receive their visas upon arrival in Seychelles. Its only nationals from 62 countries of the world required to have visas before they allowed to visit Seychelles.. The four leading counties are Seychelles in the 27th potion, Mauritius 44th, South Africa 57th and Botswana in the 58th position. Mauritius allow nationals from 99 countries to visit without visas while people from 33 countries get their visas upon arrival. Its only nationals from 66 countries restricted from visiting Mauritius with no visas. South Africa require nationals from 100 counties to first get visas but allow nationals from 63 counties to visit and stay with no visas and at the same time give travelers from 35 countries visas upon their arrival. For those to Botswana, travelers from 46 counties are allowed to visit and stay with no visas while those from 28 countries get their Visas on arrival. Its only nationals from 122 countries that must attain visas before they are allowed to visit and stay in Botswana.
Travelling is fun and worth doing, get yourself valid passport visa and other destinations, visit any destination of your choice and enjoy your happy moments at affordable rates.