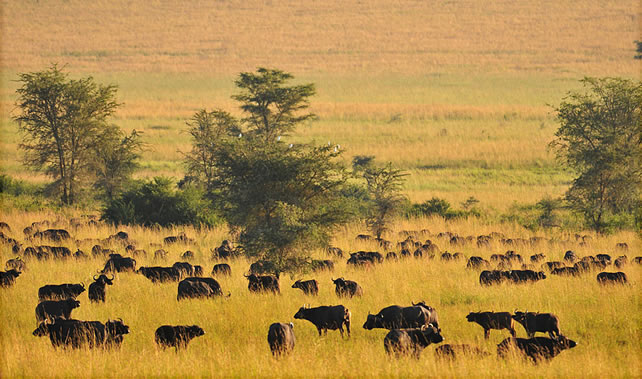 For British citizens traveling for Uganda safaris, it's now a walk away with no restrictions. The decision which allow British citizens to travel freely to Uganda was made by the United Kingdom government on 19th October 2017 and published on their government's foreign and common wealth official website. All travel restrictions have been withdrawn for all those traveling to Uganda for short and long safaris. The decision was passed a few days after a forum meeting that was hosted by president Museveni aimed at promoting tourism investments in different parts of Uganda including Kidepo valley national park.
The forum was attended by different investors from all parts of the world, which they used as an opportunity to travel around Uganda to inspect potential investment areas. Among the attendees was the UK's vice Exchequer chancellor together with other international financiers and conservationists for the giant conservation and tourism investment forum among others.
According to Uganda tourism board, the major purpose for the advisory (green light for British citizens to Uganda) is to improve tourism in the least visited national parks and other tourism spots that have often suffered from unjust advisories. Kidepo valley national park in northeastern Uganda is to benefit from this new advisory. The national park was selected by the CNN and other international organizations as one of the must visit national parks on a Uganda safari in 2017. With the new decision (green light travel for British citizens in Uganda), Kidepo valley national park is assured of increased visits despite the less visits and isolation in the past years. This has raised great hope for improved tourism business in the national park and the improved standards of living for the local people in the entire karamoja region.
Regarding tourism industry in Uganda in general, there has been as a steady increase in the number of tourist arrivals for example 1.3 million travelers in 2015 to 1.4 million travelers in 2016.
However, the British government has cautioned its citizens to be optimistic while travelling to and in Uganda. Travelers have been reminded to guard their property to prevent crimes such as burglaries and attacks as well as not to carry large sums of hard money. Wearing expensive attire such as jewelry and carrying expensive and heavy gadgets should also be avoided to ensure safety.
Conclusively therefore, Uganda is a best place to visit. British citizens to Uganda are free to travel and explore all Uganda treasures with no limitation.