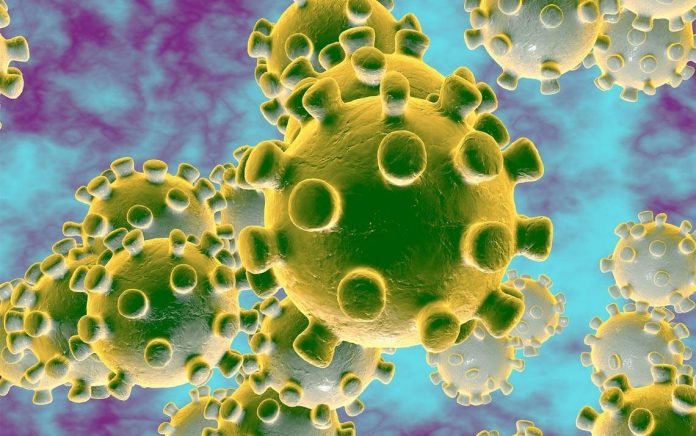 The first case of the novel corona virus in Africa has been confirmed in Egypt with the country's ministry of health confirming on Friday though the patient is not Egyptian according to the statement from the ministry that didn't specify his nationality.
"The ministry has taken preventive measures and is monitoring the patient… who is stable," said the ministry spokesperson Khaled Megahed.
What is Coronavirus?
According to the World, Health Organization (WHO), Coronaviruses (CoV) are a large family of viruses that cause illness ranging from the common cold to more severe diseases such as Middle East Repertory Syndrome (MERS-CoV) and Severe Acute Respiratory Syndrome (SARS-CoV). A novel coronavirus (nCoV) is a new strain that has not been previously identified in humans.
Where does coronavirus originate from?
WHO explains that coronaviruses are zoonotic, which means that they transmitted between animals and people. Research found out that SARS-Cov was transmitted from civet cats to humans and MERS-CoV from dromedary camels to humans. Other several coronaviruses that have not yet infected humans are still circulating in animals.
What are the common signs of coronavirus?
Some of the common signs of coronavirus include respiratory symptoms, fever, cough, shortness of breath and breathing difficulties. More severe cases include pneumonia, kidney failure, severe acute respiratory syndrome and even death.
How can coronavirus be prevented?
The recommended measures to control the spread of coronavirus include regular hand washing, covering mouth and nose while coughing and cooking meat and eggs thoroughly. Others include avoiding close contact with anyone showing symptoms respiratory illness like coughing and sneezing
How has been the effect so far since the outbreak?
So far over 1,500 deaths have been confirmed since the outbreak of the coronavirus late last year and they are almost exclusively in China where it was first identified. More than 66,000 in China have been infected with the coronavirus and more than 100 cases in other countries worldwide. With the latest confirmation of the a coronavirus case in Egypt, it means the virus has spread to at least 5 continents including Asia, Europe, North America, Australia and Africa. The virus has now been confirmed to more than 25 other countries outside China including the UK, U.S, France, Singapore, Vietnam, among others.
How has been the response to coronavirus outbreak worldwide?
The reaction to control the spread of coronavirus has seen some countries suspending flights to and from china while others have quarantined people who came from China for a specific period of time. China itself, where the virus started has taken several measures to stop it from spreading including forming quarantines in most affected areas, distributing masks to people, constructing a hospital specifically to treat coronavirus victims, among others.
How is Uganda preparing to control coronavirus?
The ministry of health recently reported that it had isolated about 120 people who had come into Uganda from China including Chinese and Ugandans. According to the ministry, these people are isolated in different parts of the country and are set to be allowed to travel freely after 14 days if they don't show any symptoms of the virus. The Ministry of Health together with the Civil Aviation Authority have erected a checkpoint at Entebbe International Airport at the immigration desk to check travelers who come into the country for coronavirus.
The government of Uganda is also planning to send $61,800 (about Shs220 million) to 105 Ugandan students stranded in China as upkeep following the outbreak of coronavirus. The Ministry of health revealed that they had opted to rather sent this money to the students to support them from china than bringing them back because the country does not have the capacity to handle a coronavirus outbreak sine the virus spreads very fast.
In another effort, Makerere University together with the Infectious Disease Institute (IDI) have reached out to partners in an effort to research on a vaccine for coronavirus. The University confirmed on Wednesday that they are in touch with other partners to collaborate on a vaccine.