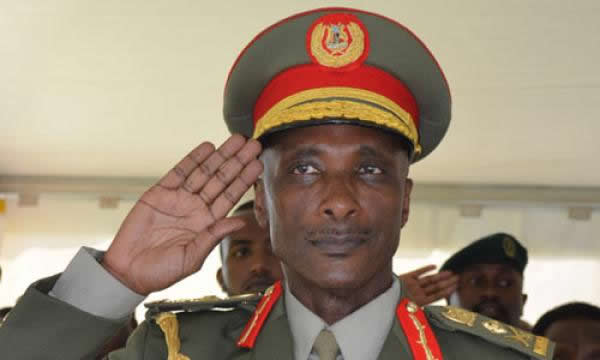 He pleaded not guilty to all the charges concerning misuse of office read to him by Lt Gen Andrew Gutti, the chairman of the Court Martial. The charges included, failing to protect war material, illegal arming of civilians including one kitatta of bodaboda 2010 and illegal repatriation Rwanda's dissents.
His lawyer defended him claiming that his rights have been heavily abused by detaining him for over 48 hours before appearing in court which is against the law. However, one of his lawyers thanked the security forces headed by the UPDF for keeping his client with respect during his time in detention.
General Kayihura was arrested and detained by the army in June this year just two months after he was sacked by the president as inspector general of police (IGP) on charges of misuse of office. Since then he has been in detention at Military Police barracks at Makindye in Kampala.
Although Kayihura's lawyers pleaded that their client be given bail in order to see his family and friends after such a long period in detention, it was denied by the prosecutor on account that the lawyers did not carry a formal bail-asking document and they were rather told to reappear before the same court on 28th this Month. Kayihura remains remanded to Makindye Police barracks up to that date.