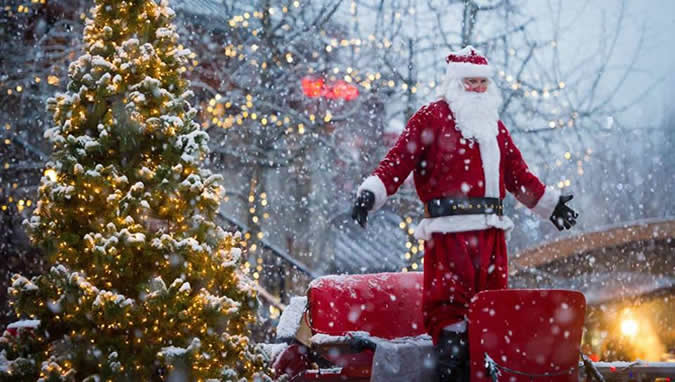 As Christmas sets in, Ugandans are getting ready for the jolly festive season and preparations for the most celebrated day in the world are already underway.
Christmas in Uganda comes as a full package with everyone preparing for it in a special way. Everyone in Uganda wants to utilize this long awaited season to his or her satisfaction and this is most common among those with products and services to sell. We hope that our Christmas tips this season will help our readers by saving them from some unnecessary expenses and other costs.
Travel Tips
It is a common norm in Uganda that all transport operators hike their charges during the Christmas season. Transport charges from the capital Kampala to upcountry destinations are doubled and others tripled without justification. The transport operators basing on the fact that the people who travel upcountry for Christmas do not return immediately and therefore they drive empty vehicles on the return journey, they try to justify this sharp increment. In other words the high charge is designed to also to cater for the return journey. The only way out of this pain is to try and travel early before they hike the charges. Usually they start hiking five days before Christmas. Therefore for someone who plans to travel for distant journey is better to leave the capital at least a week before Christmas.
Security tips
While in Kampala, you should always be alert and conscious of the security of your property. Pickpockets and thugs are always everywhere in every corner and along every street in town. Property like luggage, handbags, wallets, phones and money should always be consciously kept as you move through the city. This vice is not only exclusive to Kampala but in each and every trading center you reach while on your journey, and to make things worse, these bad guys may also be traveling with you the very vehicle you boarded. You just have not to relax in your security at any point of time. Always ensure that you have kept all your belongings far away from where they can easily be snatched away from you. Personal security even matters much more than property, given the July 2010 incident when almost 80 Ugandans were bombed to ashes while watching a world cup final match at Lugogo, more care should be taken. If you are a reveler it is advisable to avoid over-crowded places to reduce any risk of another terrorist attack.
Shopping tips
Just like transport, prices for most of the items go high during Christmas. From foods to beverages, clothes to plastics among others, their prices almost double during the festive season. For curious shoppers, it is highly advisable that you arrange your shopping list early enough and approach your shopping mall or grocery early enough before the prices go crazy. Items like sugar, rice, and other cereal foods and drinks can be shopped and stocked in advance to avoid the Christmas exploitation.
Entertainment tips
There is always an entertainment corner in every town around Uganda on Christmas day. From music concerts to karaoke, movies to comedy, you really get much more than you expect on a Ugandan Christmas. Likewise, there are several Community-based Christmas tournaments that are organized with the finals staged on the D-day. These include football competitions, wrestling and athletics, all designed to quench the thirst of the revelers.
Eating
Lastly but not least, eating has never been so easy in Uganda like on Christmas day. The point I'm making is that you can eat anywhere and at any home in the community on Christmas. Ugandans become so generous on Christmas and food is served to any stranger with ease. If you happen to be one of the unlucky guys of the day and you find yourself with nothing at all to feast on, don't hesitate, just branch at any nearby home and disguise as a visitor, trust me you will eat and pack.