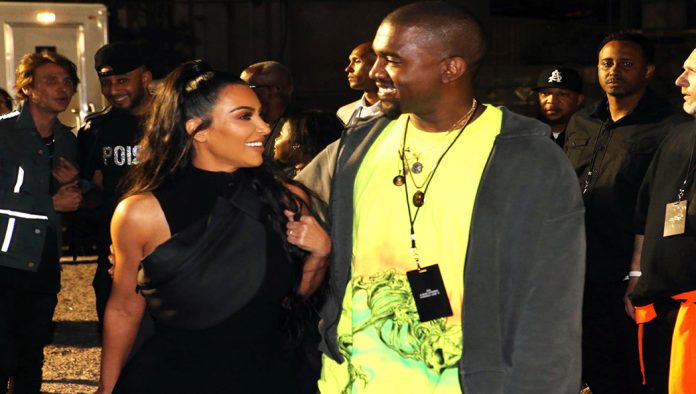 America hip-hop star and rapper Kanye Omari West has confirmed his trip to Uganda after telling journalists in the United States that he will be heading to the Pearl of Africa to complete his Yandhi album.
Kanye West was quoted in video circulating on social media saying that "we are going into the deep sea" and mentioning Uganda as his destination. He added, "We haven't seen 90% of our world. We are going to Africa-Uganda.
While in an interview with TMZ last week, Kanye said he needed to "go and grab the soil so that his fans can hear nature while we are recording". He revealed that the Album lacked a few African elements before it could be released hence the need to visit Africa.
"It is just a full Ye album and those five albums I dropped earlier were like superhero rehabilitation and now the alien Ye is fully back in mode…We are going to Africa in two weeks to record. I felt this energy when I was in Chicago. I felt the roots. We have to go to what is known as Africa", said Kanye West.
While in Uganda, we understand that Kanye West will be staying at Chobe Safari Lodge in Murchison Falls national park. Chobe is one of the best lodging facilities in the country with amazing views for tourists. The hip-hop rapper will be staying at this lodge for a week and will be leaving on October 19th.
It is not yet clear whether Kanye West will part with his wife super socialite Kim Kardashian for his stay in Uganda. The celebrated couple got married in 2014 now with children already including 2 daughters North Nori West born in 2013, Chicago West born this year and a son Saint West born in 2015.
The rapper has recently been a subject to controversies following his slavery comments on TMZ TV where he said that slavery was a choice. On Thursday Kanye also made more headlines when he had a meeting with US president Donald Trump and endorsed his "Make America Great Again" (MAGA) campaign. He wore Trump's MAGA hat and said that it made him feel like a superman.