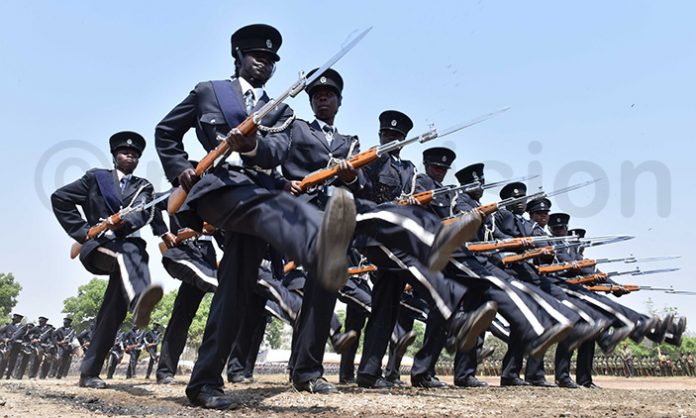 Today the ruling party, the National Resistance Movement (NRM) will mark 33 years after the end of the liberation struggle that brought the incumbent government in power.
This year's celebrations are to be conducted in Tororo district at Muwafu primary school in West Budama Constituency. 200 selected individuals will be awarded with medals for their distinguished service towards the development of the country.
The celebrations have been organized under the theme "A moment of glory that set a new chapter for unity, peace and prosperity in Uganda". President Yoweri Museveni will preside over the ceremony.
In 1986, the National Resistance Army (NRA) rebels led by president Museveni took over power after 5 years of fighting in the bush war overthrowing the military government of Tito Okello Lutwa.
Mr. Museveni declared the bush war in 1981 after being dissatisfied with the results from the presidential elections in which he accused the then president Milton Obote of rigging the votes.
After his victory, Mr. Museveni was sworn in into power on 26th January 1986. In his inaugural speech, the president promised that his government was going to be different one from all African governments and promised to bring about fundamental change in the country.
After 33 years in power, the NRM government has been trying to deliver to fulfill the promises the president made to Ugandans as he came into power.
Some of the key achievements NRM has registered include the restoration of peace in the country after putting an end to civil wars that had destabilized the country since gaining independence in 1962 up to when NRM took over power in 1986. Others include improvements in the education sector with the introduction of free education at Primary and secondary level, free medical care in public hospitals and infrastructural development featuring distribution of electricity in urban and rural areas as well as the construction of various roads around the country, among others.
However, the NRM government has been sharply criticized for the failure to live to its promises in various sectors of the country. Among the major points of criticism include widespread corruption almost in every sector, high rates of unemployment especially among the youth, high poverty levels among citizens, failure to organize free and fair elections, President Museveni's overstay in power, among others.
Nevertheless, the NRM government continues to reign in Uganda under mixed feelings among the nationals with some still commending it for the achievements registered so far while others have totally lost trust in its rule thus staging sharp opposition. It is increasingly becoming clear that the government's popularity among the people is reducing each day as more accusations of mismanagement of the state are continuously directed towards the leaders.