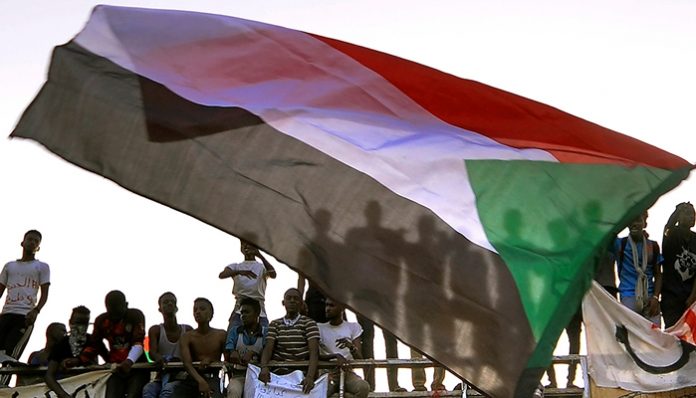 The Sudanese army says it will make "important announcement" as the president is believed to have stepped down and consultations underway to set up a transitional council, according to government sources.
Sources from the military and the government say that the embattled president has been relieved of his duties. President's Bashir's fate become very uncertain as army tanks rolled onto the streets of Khartoum early today.
This morning the state media said the Sudanese army is expected to make "an important announcement", following several months of protests against the president.
Without giving further details, a television anchor on state media said "The Sudanese army will issue an important statement soon. Wait for it".
Immediately after this communication from the state media, tens of thousands of Sudanese ran to the streets of Khartoum as they waited for the announcement from the army. Some jubilant demonstrators could be seen on top of two army tanks moving through the capital.
There was reported heavy gunfire near the military headquarters which also house the president's official residence and the ministry of defense. Protesters have been having a defiant sit-in at these headquarters since Saturday last week. They have been singing and dancing to revolutionary songs while in the sit-in.
The unrest which seems to oust president Bashir started in December last year sparked by the rise in bread prices. However, the protests grew stronger over the following months to become the biggest challenge to Bashir's 30-year rule in Sudan.
Reports coming from Khartoum indicate that there is a heavy security presence on the main streets of the city. A lot of military trucks can be seen around the capital while several other roads have been blocked especially those leading to the army headquarters leaving a few roads for protesters.
Thousands of people in a jubilant mood have been seen pouring into the sin-in area. The Sudanese Professionals Association, a group spearheading the nationwide protests urged the residents of Khartoum to come in large numbers at the army headquarters.
"We call on our people from across the Khartoum capital and the region around to immediately go the sit-in area and not leave from there until our next statement is issued", said the group. They also added that they are not ready to accept a military government to succeed president Omar al-Bashir.