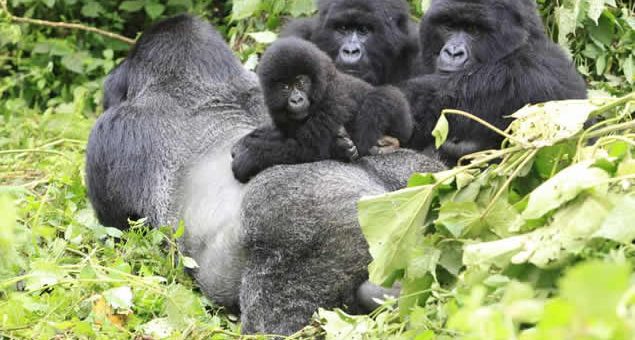 It is almost 3 months since the Uganda Wildlife Authority (UWA) announced the closure of all national parks to tourism to control the spread of Covid-19 to the animals and also protect those working in those parks. The tourism industry has suffered heavily during the lockdown due to lack of business that used to sustain those employed in the sector in different categories like tour operators, hotel operators, tour guides, rangers, among others.
The Coronavirus pandemic has not only affected those employed in the tourism sector in Uganda but also the travelers and tourists who were forced to cancel or postpone their trips following the declaration of the lockdown. Some of them could not be fully refunded their monies while those who decided to postpone their trips now face uncertainty over the visiting dates since the tourism authority has not yet fixed them.
New hope
Following government move to start easing lockdown measures, last week UWA also announced that it has opened savannah parks for tourism though under strict measures to control the spread of the pandemic.
"This is under strict laws in order to prevent the spread of the pandemic," said UWA executive director Sam Mwandah.
Wait continues for gorilla safaris
UWA announced that at the moment, only savannah parks will be open for tourism while primate parks that protect apes like mountain gorillas and chimpanzees will remain closed till further notes. This means that popular safaris like gorilla trekking in Bwindi Impenetrable National Park, a home for Uganda's mountain gorillas and chimpanzee tracking in Kibale Forest National Park are still on a stand still. Primates like gorillas and chimpanzees are very prone to contracting viruses from humans which may be very devastating in their communities and this is why authorities are very cautious before they can allow such safaris to resume. Both gorillas and chimpanzees share about 98 percent of the Human DNA and this explains such a close genetic relationship that exists among these three species of great apes
Green light for safaris in savannah parks
On the other hand, tourists are free to visit savannah parks which keep mostly mammals and birds and enjoy the wildlife experiences once again. Tourists will be able to enjoy activities like game drives, bird watching, and boat cruises, among others in their favorite savannah parks like Murchison Falls National Park, Queen Elizabeth National Park, Lake Mburo National Park and Kidepo Valley National Park. Some of the common species that can be seen in these parks include over 500 mammal species that include lions, buffaloes, elephants, leopards, antelopes, zebras, giraffes, among others and over 1000 bird species.
Safaris to be conducted in compliance with lockdown measures
UWA announced that although they are opening tourism activities in savannah parks, all trips will be conducted in compliance with the measures set by the government to control the spread of Covid-19.
"Trips to the parks are to be carried out in compliance with the laws stipulated by President Museveni and the Ministry of Health for vehicles transporting passengers. Groups of more than 25 passengers will not be allowed in but given an option to split into smaller groups. Events like weddings in the park, which are in vogue and Saloon vehicles are now prohibited," added Mwandah.
In addition to observing the government-set measures, UWA also listed several guidelines that will be followed by tourists who wish visit the savannah parks. Some of the guidelines include the following;
All tourist will go through mandatory screening for Covid-19 before they are allowed to enter the parks
Mandatory hand washing at the entrances of national parks
All tourist vehicles will be required to carry half of their normal capacity
Tourists are encouraged to carry their own sanitizers and face masks
All those tourists who will be observed to have persistent cough during briefing will be isolated immediately and will not be allowed to visit animals
Tourists are required to maintain social distance before, during and after their activities in the national parks, among others