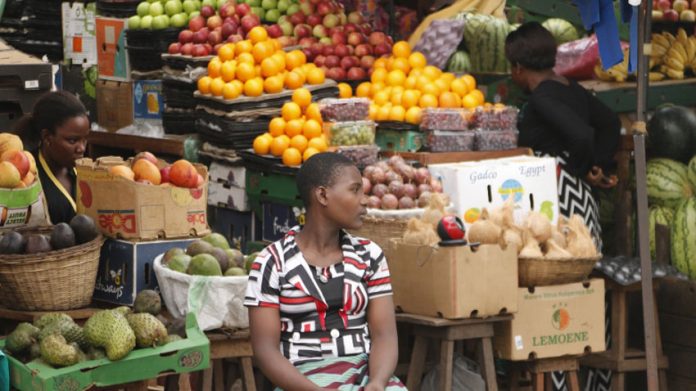 Uganda is popularly known as the "Pearl of Africa" due to her impressive natural beauty usually witnessed by visitors during their Uganda safari experiences like game viewing and gorilla trekking. The country is one of the fastest-growing countries in Africa and this is mainly steered by her rapid growing population. Uganda's population is estimated to be around 42 million after almost doubling in the past two decades.
Commercial wise, the more the population grows in any society, the more services and goods are needed to sustain it and this means availability of business opportunities to those who are ready to exploit them.
With the above evidence, the following are the best business ventures in Ugandan that can be exploited to benefit from its rapid growing population and the fast-growing economy;
1. Agricultural production

Food is one the primary requirements in any society. With Uganda's rapid growing population especially in urban areas, there has never been any better time when food is in such a high demand. Entrepreneurs who are engaged in production of different items including those that are cereal based, meat, fish, dairy, sugar and the processed are all in a very good position to make large sums of profits. The trivia is that many people in Uganda tend to shun villages in favor of living in urban areas. This makes the demand for food to be so high in the crowded urban areas since they are few people left in the villages to produce the food. Agricultural based products are one of the few items that have never lacked market in Uganda given the large population in demand. Secondly, Uganda also exports agricultural products abroad which widens the market further for the producers.
2. Restaurants

Just like agricultural products, the demand for ready food in urban centers has got the same or even a higher magnitude. The urban workers involved in both formal and casual jobs all need food starting from breakfast, lunch and supper. When you Set up a restaurant in a busy urban center you can never go wrong. For a more successful restaurant business, you need to be willing to be mobile and take the food to people's work places to make it convenient for them not to disrupt their work.
3. Pharmaceutical services

Pharmaceutical services including providing medical care, selling drugs, veterinary, among others have got such a huge demand in Uganda. Disease-related problems in humans, animals and plants are one the most common in the country and therefore being at the center of providing solutions to such problems makes you one of the most sought-after entrepreneurs.
4. Transport services

There is no business without people being able to move from one place to another. There is a huge concentration of people in Uganda's urban centers majorly for employment opportunities. Transport to and fro people's work places is one of the most essential services needed in such communities. Medium motorists like taxis and boda-bodas can help to do this work well. The continuous movement of people from villages to towns and vice-vasa also presents a requirement for transport services. Buses, and coasters can be the best suited for these longer distances.
5. Education services

The rapid increase in Uganda's population means that the government can no longer manage to provide education services to all school-going children. This presents a big opportunity for entrepreneurs to offer private education services. although many have ventured into this already but there is still a huge demand especially for better quality education and starting up one gives you an upper hand to succeed over the rest. The ultimate business opportunity in the education sector in Uganda lies more in the tertiary institutions which are still very few in the country compared to the growing number of students who need their services.
6. One-stop shopping centres

With a large population, the need for shopping cannot be over emphasized. However, there is also a changing trend in the people shop in Kampala and other urban centers. Nowadays people prefer to shop in one-stop centers where they can all they need without moving from one place to another looking for different items. Therefore, shopping malls selling a variety of products ranging from foods, medicine and cosmetics to wearing products, home accessories and electronics are given a priority. Convenience in shopping is highly considered these days.
7. Salon services

Salon services are one of the most sought-after in Uganda's urban centers. Urban women constantly want to do their hair to look good and respectable at their work places. Men are also constantly shaving both their hair and beard which grow at a terrible speed. An adult man in the urban center trims 2 times a month on average and given the large number of men in towns this is a very big business opportunity to salon operators. To compete favorably, a fully equipped urban salon should also provide complementary services like pedicure, manicure and massage services.
8. Tourism

Tourism is one of the most profitable sectors in Uganda. With Uganda increasingly becoming one of the best hotspots for tourists in Africa due to her magnificent attractions like gorilla trekking, investing in tourism is so lucrative. The high influx of tourists into the country calls for local tour operators to arrange for them safaris and other services like accommodation and transport to enjoy their experience in the Uganda. Other opportunities in Uganda's tourism industry including offering accommodation and catering services like hotels and lodges, transport and guiding services to tourists.
9. Banking and other financial finances

As Uganda's economy continues to grow at a fast rate, the need for banking services also increases. The formal sector continues to enlarge in the country while workers in the informal sector are also getting familiar with using banking services which widens the market for such services. Banks which can manage offer customers friendlier services like low interest loans gain an advantage to compete favorably in the market. Other opportunities in Uganda's financial sector include offering telecom based mobile money services, money lending, saving cooperatives and micro finance services.
10. Information Technology

Technological advancement in almost all economic activities has become inevitable in Uganda's businesses. There is a growing need for businesses to go online, international or online marketing, building of information systems, and use of advanced information devices like computers. Therefore, experts and companies that can help such businesses solve this technology gap are highly needed in Uganda's fast-growing economy.
11. Betting

Like in any urban society with many youth, betting is one of the major habits popular among them. Over 70 percent of Uganda's population is made up of young people below 30 years. With the existing challenges like lack of employment, majority of these young people tend to turn to betting in order to make a fortune. Several betting companies have been started in the country but it seems there is still room for more given the presence of a large customer base.